Master of Business Administration (MBA)
Available 100% Online
GMAT Waiver offered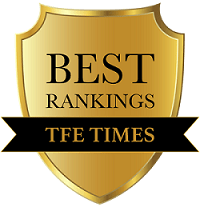 The MBA Program at West Texas A&M University offers a variety of options for students seeking a professional business degree from a program with AACSB accreditation. The MBA program at West Texas A&M University has been recognized with distinction by TFE Times as the only regional program in the Southwest to earn a top 100 ranking.  At a ranking of #75 overall, the West Texas A&M University MBA program is the highest rated regional university in the Southwest. This places the program in the top two percent overall.  The online MBA program at West Texas A&M University was ranked by U.S. News & World Report  as the #54 program (out of over 330) overall and the second highest rated regional university in the West for 2020 .  The programs was also ranked #7 by U.S. News & World Report for affordability. The Princeton Review  ranks the online MBA program at WT #23 in 2020. 
Program Details
The MBA Program offers five specializations and is available as 100% online asynchronous courses to meet the degree requirements. Students that do not want to complete their entire program online are welcome to complete some courses on campus in addition to the online mode.
Our MBA program is designed for full time employed professionals allowing up to six years for completion to complement your work-life balance, however most students complete the program in a two year period. Students can choose their course load each semester within five semesters each year:
Fall - Last week of August through the end of November, 14 weeks
Winter Intersession - Mid-December to beginning of January, 4 weeks
Spring - Mid-January through the end of April, 14 weeks
Summer 1 - Beginning of June through the first week of July
Summer 2 - Second week of July through the third week of August
Degree Requirements
LEVELING COURSES -  0 - 9 HOURS
Students seeking an MBA degree must first establish proficiency in Finance, Accounting, and Statistics. This proficiency may be established by courses taken in an undergraduate program, by completing advanced standing examinations in these areas, or by taking the following courses: FIN 6300, ACCT 6300, CIDM 6300.
MBA CORE COURSES - 28 HOURS 
Courses in the MBA Core will cover the following topics: 
Accounting
Quantitative Analysis
Computer Application & Technology
Corporate Finance
Marketing
Economic Theory
Management
Business Integration
International Business
MBA COURSES FOR SPECIALIZATIONS - 3 to 9 HOURS
See details below. 
REQUIRED CAPSTONE
BUSI 6105 - MBA Portfolio
Available Specializations
Students in the MBA program have the option to earn a general MBA or to specialize in Computer Information Systems, Healthcare Management, Management, or Marketing. Students interested in an Accounting concentration should consider the MPA program while those interested in an Economics or Finance concentration are encouraged to consider the MSFE program.
Receive Your Personalized Plan of Study
For more information about specific courses you would be taking, request a Personalized Plan of Study by e-mailing your resume/cv and your unofficial transcripts/mark sheets to the Graduate Business Office, 
COBGrad@wtamu.edu.
 The unofficial transcripts/mark sheets must show university name, GPA, and conferred degree.
If your transcripts are from a foreign university, please send official evaluated transcripts via one of the listed 
Foreign Credential Evaluation Services
, or contact the 
WTAMU International Student Office
 for more information regarding international student admissions.
Course Introductory Videos
Learning Objectives for the MBA Program
The College of Business at West Texas A&M University seeks to prepare students in the Master of Business Administration (MBA) degree program for careers in business and to foster their professional growth and advancement via the key learning goals. The key learning goals for the MBA are as follows.
Contact Information
Paul and Virginia Engler College of Business
Office of Graduate Business Programs
Phone:  (806) 651-2500
Email:  
COBGrad@wtamu.edu