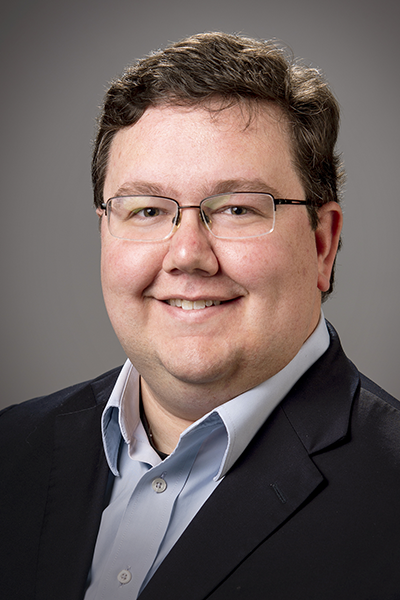 William Biggs, J.D. 
Clinical Assistant Professor of Business Law 
Office: Classroom Center, Room 332A
Email: wbiggs@wtamu.edu
Phone: 806-651-2761
Dr. Biggs' Curriculum Vitae
Professional Profile
Dr. Biggs joined the Paul and Virginia Engler College of Business in 2019 as an instructor before taking a full-time position in 2021. Prior to joining the College he was an attorney and practiced in the areas of commercial litigation and health law. He received a J.D. from the University of Chicago in 2012, where he was active with the Health Law Society and participated in the founding class of U. Chicago's legal clinic for the victims of domestic abuse. He earned is B.A. in Psychology from the University of Texas at Austin in 2009.
Teaching and Related Service
Dr. Biggs teaches Health Law, Business Law, and Ethics in Accounting. He is a board member of the Amarillo Area Young Lawyers Association and the Amarillo Local Government Corporation.  
Research and Creative Activity
Dr. Biggs' current research interests include healthcare litigation, bankruptcy, and corporate ethics. He is also a regular contributor to our ProfSpeak Blog. 
Personal Sketch
Dr. Biggs is from Amarillo and comes from a family of physicians. His grandfather was a doctor and had eight children, seven of whom became doctors and four of whom married doctors. Both his parents are doctors, both his sisters are doctors, and most of his adult cousins are doctors.

Dr. Biggs is a lawyer. He teaches health law so that he is allowed to sit with the family at dinners.