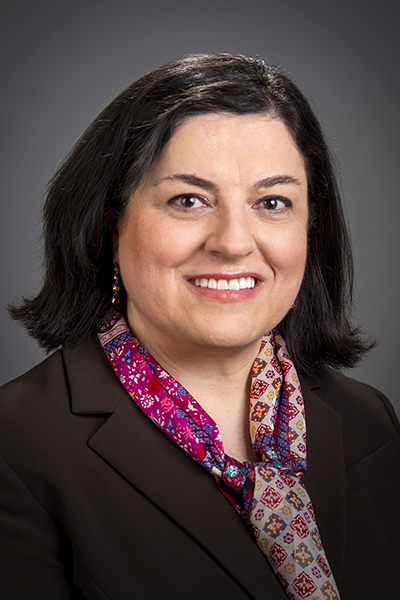 Turkan Dursun Kilic, Ph.D. 
Associate Professor of Marketing
Office: Classroom Center, Room 213B
Email: tkilic@wtamu.edu
Phone: 806-651-2506
Dr. Kilic's Curriculum Vitae 
Professional Profile
Dr. Kilic joined the Paul and Virginia Engler College of Business at West Texas A&M University in 2006. Dr. Kilic earned a B.S. in engineering with an emphasis in management engineering at Istanbul Technical University. She obtained a M.B.A. in marketing from Fairleigh Dickinson University in New Jersey, and a M.A. in economics from Old Dominion University in Virginia. She also received a Ph.D. in marketing and international business from Old Dominion University.
Teaching and Related Service
Dr. Kilic taught marketing courses at New York Institute of Technology prior to joining to the business faculty at WTAMU. She teaches a variety of marketing courses including Principles of Marketing, Consumer Behavior, Retail Marketing and Marketing Research both on campus and online. 
Research and Creative Activity
Dr. Kilic's research has been published in the proceedings of national and international conferences and in peer-reviewed journals. Dr. Kilic's research interests include, but not limited to, market orientation and driving markets/proactiveness, organizational learning/memory, product innovation management and performance, brand management, company reputation and identity, sales management, and inter-organizational collaborations.