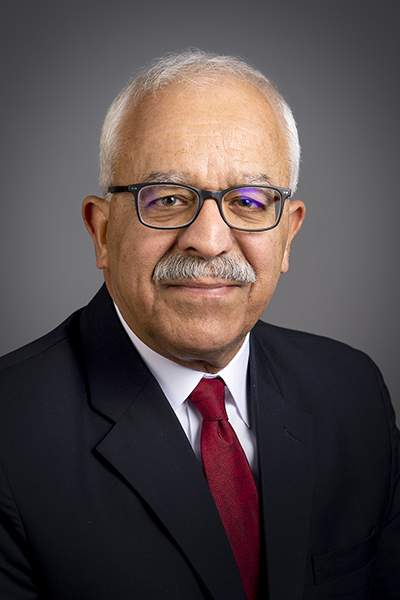 Syed Tariq Anwar, D.B.A.
Professor of Marketing
Office: Classroom Center, Room 213F
Email: sanwar@wtamu.edu
Phone: 806-651-2491
Dr. Anwar's Personal Webpage
Dr. Anwar's Curriculum Vitae
Professional Profile
Dr. Anwar joined the Paul and Virginia Engler College of Business in 1987. He received a BSc. in Biology and Chemistry from Government College, Lahore, Pakistan in 1973, an MA in Public Administration from University of the Punjab, Lahore in 1976, and MBA (1981) and DBA (1987) degrees from U.S. International University, San Diego.
Teaching and Related Service
Dr. Anwar teaches International Business, International Marketing, Marketing Strategy, Seminar in International Business Strategy, Seminar in Marketing, and International Management.
Dr. Anwar authored several publications in marketing and international business journals and has made numerous guest appearances as a panel expert and seminar speaker both nationally and internationally.
Dr. Anwar is a member of the Academy of International Business, American Marketing Association, Academy of Marketing Science, Decision Science Institute, Southwest Case Research Association, and other organizations.
Research and Creative Activity
Dr. Anwar's current research interests include global strategy, globalization, emerging markets and EM-companies, brand management, FDI regimes, IJVs/M&As, post-merger integration, auto industry, textile/apparel industry, and case writing.