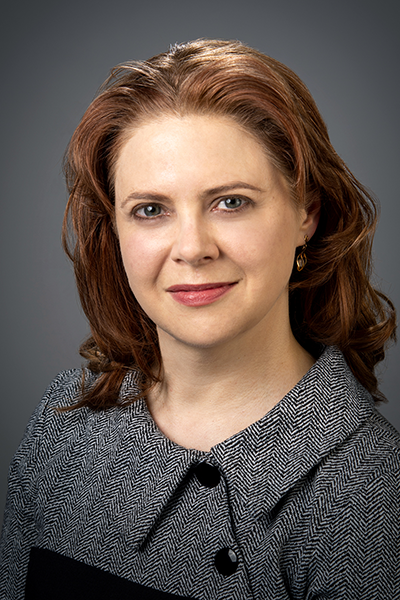 Joanna P. Kimbell, J.D. 
Clinical Assistant Professor of Business Law & Management
Office: Classroom Center 336D
Email: jkimbell@wtamu.edu
Phone: 806-651-4026
Dr. Kimbell's Curriculum Vitae
Dr. Kimbell's Google Scholar
Professional Profile
Dr. Kimbell joined the Paul and Virginia Engler College of Business in 2015. She received a B.S. in Economics from Butler University, a M.B.A. and a J.D. from Baylor School of Law in 2008. She is a Certified Fraud Examiner and a Certified Internal Auditor. Between college and graduate school Joanna worked for ATA (American Trans Air) and GM (General Motors). Her responsibilities included labor contract negotiations, strategic planning, process improvement, and military contract audits. Following completion of her law degree Joanna worked in private practice as an attorney and led the internal audit department of a publicly traded company.
Teaching and Related Service
Dr. Kimbell's teaching areas include business law, law & economics, conflict resolution & negotiation, and strategic management.
Research and Creative Activity
Joanna's research interests include fraud, internal controls, and business strategy.
Personal Sketch
As a creative outlet, Joanna publishes fiction under the pen name Maryanne M. Wells. Her fiction works, including book series Undead Bar Association, combine her interest in history and law with her passion for legends and myths.