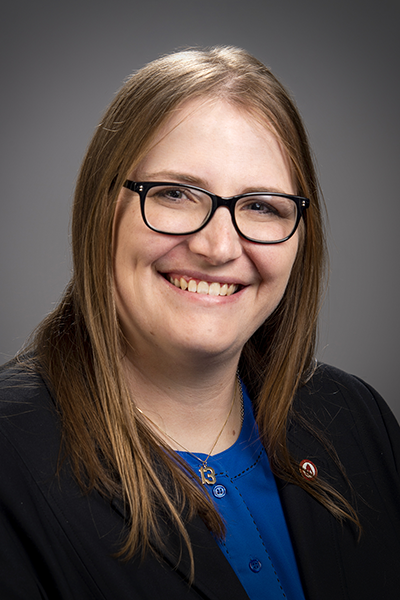 Ashley Morgan, Ph.D. 
Assistant Professor of Marketing & Macy Professor of Business
Office: Classroom Center, Room 213N
Email: anmorgan@wtamu.edu
Phone: 806-651-2503
Dr. Morgan's Curriculum Vitae
Professional Profile
Dr. Morgan joined the Paul and Virginia Engler College of Business in 2020. She received a B.S. in Economics from West Texas A&M University in 2014, an M.S. in Finance & Economics from West Texas A&M University in 2016, and a Ph.D. in Business Administration with an emphasis in Marketing from the University of Mississippi in 2020. She was named the Macy Professor of Business in 2020. 
Teaching and Related Service
Dr. Morgan teaches Principles of Marketing and Sports & Entertainment Marketing. Dr. Morgan is an active member of the American Marketing Association and the Society for Marketing Advances.
Research and Creative Activity
Dr. Morgan's current research interests include marketing strategy, corporate political activity, marketing influence within the firm, and corporate social responsibility.
Personal Sketch
Dr. Morgan was born and raised in Amarillo, Texas and truly is a proud Texan. She is an avid sports fan and enjoys cheering on the four major sports teams located in the DFW area and the Los Angeles Dodgers. She enjoys keeping up with her favorite tv shows including Better Call Saul, Stranger Things, and Shark Tank. She also likes spending time with her friends, family, and her 2-year-old mini Australian shepherd named, Harper. Lastly, if she ever had the opportunity to host a dinner party for her favorite celebrities, the list would include Elton John, Gordon Ramsay, Peyton Manning, Tom Hanks, and Lin-Manuel Miranda.