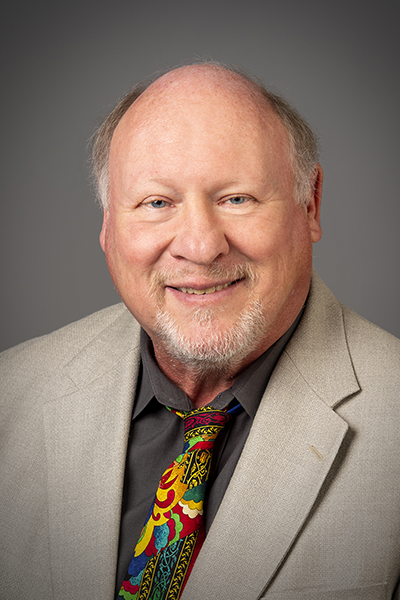 Murray E. Jennex, Ph.D. 
Clinical & Gensler Professor of Computer Information Systems
Office: Classroom Center, Room 208L
Email: mjennex@wtamu.edu
Phone: 806-651-2511
Curriculum Vitae: http://www.sedonaweb.com/members/murrayjennex
Professional Profile
Dr. Jennex is a former US Navy Nuclear Power Propulsion officer and holds a B.A. in chemistry and physics from William Jewell College, an M.B.A. and an M.S. in software engineering from National University, an M.S. in telecommunications management and a Ph.D. in information systems from the Claremont Graduate University.  Dr. Jennex is also a registered professional mechanical engineer in the state of California and a Certified Information Systems Security Professional (CISSP), a Certified Secure Software Lifecycle Professional (CSSLP), and a Project Management Professional (PMP).
He was named the Gensler Professor of Computer Information Systems in 2022. 
Teaching and Related Service
Dr. Jennex specializes and teaches courses in knowledge management, crisis response, system analysis and design, IS security, project management, e-commerce, and organizational effectiveness. He has mentored several undergraduate and graduate students as a thesis, dissertation, and/or project advisor.
Research and Creative Activity
Dr. Jennex has published over 200 articles, proceedings, books, and book chapters on topics such knowledge management, cybersecurity, outsourcing, ecommerce, and crisis response.  Dr. Jennex is listed on the Stanford/Elsevier list of global top 2% of cited scientists and was named the global most productive knowledge management author for the decade of 2007-2016. He received a soroptimist HERO award for fighting human trafficking in 2018 for his research on identifying victims of human sex trafficking in online ads. Dr. Jennex is the founding and current editor in chief of the International Journal of Knowledge Management, former coeditor in chief of the International Journal of Information Systems for Crisis Response and Management, and serves as the Knowledge, Innovation, and Entrepreneurial Systems Track co-chair at the Hawaii International Conference on System Sciences.
Dr. Jennex is also a regular contributor to our ProfSpeak Blog. 
Personal Sketch
Dr. Jennex is an avid tennis player and enjoys reading, wood working, traveling, and social networking.