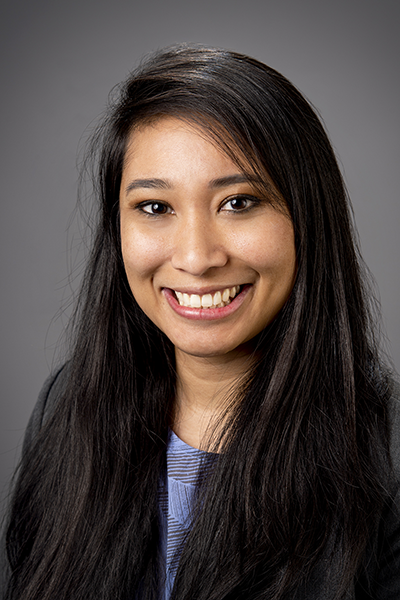 Marisa Crisostomo, Ph.D. 
Clinical Assistant Professor of Decision Management 
Office: Classroom Center, Room 327B
Email: mcrisostomo@wtamu.edu
Phone: 806-651-8477
Dr. Crisostomo's Curriculum Vitae
Professional Profile
Dr. Crisostomo joined the Paul and Virginia Engler College of Business in 2017. She received a B.A. in Psychology from Gonzaga University in 2012, an M.S. in Cognitive Psychology from the University of Oklahoma in 2015, and a Ph.D. in Cognitive Psychology and Quantitative Methods from the University of Oklahoma in 2017. 
Teaching and Related Service
Dr. Crisostomo teaches introductory courses in quantitative methods and statistics.  
Research and Creative Activity
Dr. Crisostomo's primary research interests include cognitive psychology, with an emphasis in metacognition and the enhancement of student learning techniques.
Personal Sketch
Dr. Crisostomo grew up in Pleasanton, California with her older brother, who is now a Chemistry professor. She believes that everyone should love to learn, and continue to strive to learn more every day. She enjoys dancing and powerlifting in her free time.