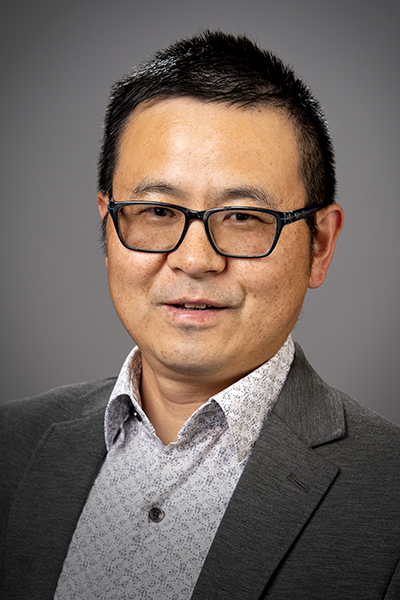 L. Leon Chen, Ph.D. 
Associate Professor of Computer Information Systems & 
McCray Professor of Business Analytics
Office: Classroom Center, Room 208F
Email: lchen@wtamu.edu
Phone: 806-651-2469
Dr. Chen's Curriculum Vitae
Dr. Chen's Google Scholar
Professional Profile
Dr. Chen joined the Paul and Virginia Engler College of Business at West Texas A&M University in 2016. He received a B.A. from Renmin University of China in 2004, an M.A. of Business Administration (with a concentration of Management Information Systems) from Renmin University of China in 2006, and a Ph.D. in Decision Science & Information Systems from the University of Kentucky in 2015. He was named the McCray Professor of Business Analytics in 2020.
Teaching and Related Service
Dr. Chen teaches Advanced Business Forecasting, Data Analytics, Data Mining, Quantitative Analysis in Business, and Statistics for Business and Economics.
Research and Creative Activity
Dr. Chen's research interests include data analytics in business, crowdsourcing, online product reviews, and knowledge management. His research has been published in notable journals such as Journal of Management Information Systems, Decision Support Systems, International Journal of Operations & Production Management, Journal of the Association for Information Science and Technology, and Journal of Electronic Commerce Research, and presented in conferences such as Americas Conference on Information Systems, IEEE International Conference, and Decision Sciences Institute Annual Meeting.
Personal Sketch
Dr. Chen lives in Canyon with his lovely wife and their daughter and sons. He enjoys reading, swimming, hiking, DIY projects, plus playing and watching Veggie Tales with his kids.