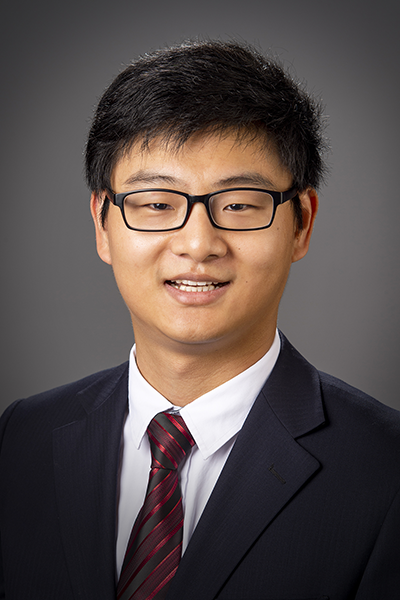 Carl Zhang, Ph.D. 
Assistant Professor of Computer Information Systems
Office: Classroom Center, Room 208D
Email: czhang@wtamu.edu
Phone: 806-651-2446
Dr. Zhang's Curriculum Vitae
Professional Profile
Dr. Zhang joined the Paul and Virginia Engler College of Business at West Texas A&M University in 2020. He received his master's and Ph.D. in Computer Science from the George Washington University in 2017 and 2020, respectively.
Teaching and Related Service
Dr. Zhang teaches courses related to programming for business applications, social network analysis, and data visualization in undergraduate and graduate levels.
Research and Creative Activity
Dr. Zhang's current research interest includes social network privacy, data science, and applications of machine learning.
Personal Sketch
Dr. Zhang enjoys reading, watching sports, and cooking traditional Chinese food.