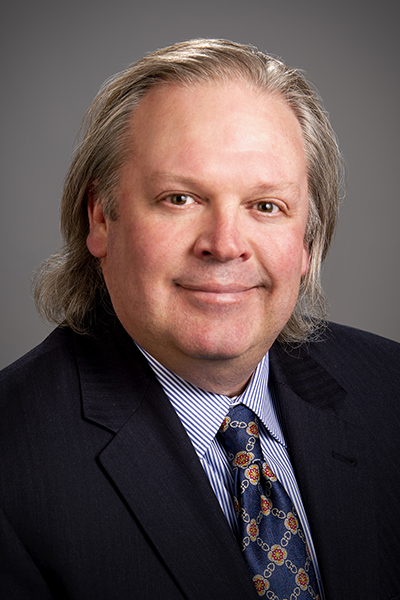 Rex Pjesky, Ph.D. 
Associate Dean of the Graduate School & Professor of Economics
Office: KRC 102B
Email: rpjesky@wtamu.edu
Phone: 806-651-2737
Curriculum Vitae: http://www.sedonaweb.com/members/rexpjesky
Professional Profile
Dr. Pjesky has a Ph.D. in Economics from the University of Oklahoma and a B.A. in economics from Oklahoma State University.  He joined the WTAMU faculty in 2007.
Teaching and Related Service
Dr. Pjesky teaches Public Finance and Macroeconomics.  He also serves as the Associate Dean of the Graduate School.
Research and Creative Activity
Dr. Pjesky has published many articles in journals such as the Atlantic Economic Review, the Journal of Economics, the American Journal of Economics and Sociology, and Econ Journal Watch. He has an ongoing research agenda on state and local finance and economic development.
Personal Sketch
Dr. Pjesky lives in Canyon with his wife, Meredith, and their two children: Marshall and Miranda.