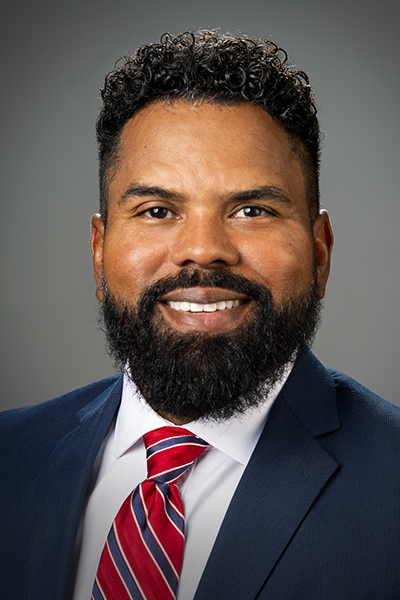 Oscar Solis, Ph.D. 
Associate Professor of Finance & Gene Edwards Professor of Financial Planning
Office: Classroom Center, Room 327C
Email: osolis@wtamu.edu
Phone: 806-651-2772
Curriculum Vitae: http://www.sedonaweb.com/members/oscarsolis 
Professional Profile
Dr. Oscar Solis joined the Paul and Virginia Engler College of Business at WTAMU in 2018. He received a BBA degree in General Business, an M.S. degree in Personal Financial Planning, an M.S. in Interdisciplinary Studies, and a Ph.D. in Personal Financial Planning from Texas Tech University. He was named the Edwards Professor of Financial Planning in 2019. 
Teaching and Related Service
Dr. Solis teaches courses in finance and personal financial planning. Dr. Solis is a member of the Financial Planning Association and the Association for Financial Counseling and Planning Education.
Research and Creative Activity
Dr. Solis' research interests include behavioral finance, financial education and literacy, and pedagogical strategies in personal finance. Recent research projects include the exploration of pedagogical strategies for small and large classes and financial education for college students. His research has been published in the Journal of Personal Finance and the Journal of Effective Teaching.
Dr. Solis is also a regular contributor to our ProfSpeak Blog. 
Personal Sketch
Dr. Solis enjoys spending time with his wife and two children. He is an avid runner and loves being outdoors. He is very involved in coaching his children in youth sports. He is passionate about giving back to the local community and is always looking for opportunities to volunteer.