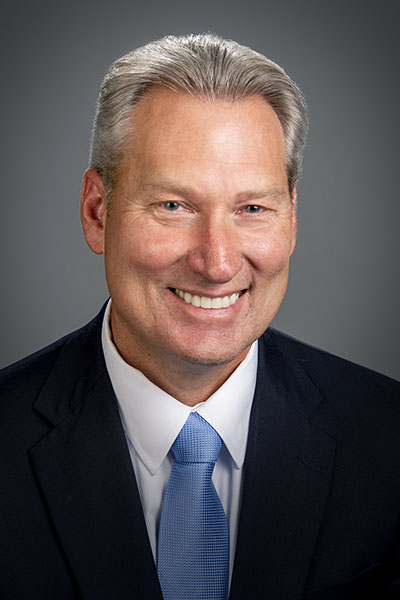 Neil Terry, Ph.D. 
Executive Vice President and Provost 
& Paul Engler Professor of Economics
Office: Old Main, Room 307
Email: nterry@wtamu.edu 
Phone: 806-651-2043
Curriculum Vitae: http://www.sedonaweb.com/members/neilterry 
Professional Profile
Dr. Terry joined West Texas A&M University in 1997. He received a B.A. in economics from California State University at Sacramento in 1992, a M.A. in economics from Texas Tech University in 1996 and a Ph.D. in economics from Texas Tech University in 1997. His post-doctoral training includes completion of the M.D.P. program at Harvard University in 2006. Dr. Terry was named the Engler Professor of Economics in 2020. 
Teaching and Related Service
Dr. Terry teaches labor economics, international economics, macroeconomic theory, and microeconomic theory.
Dr. Terry served as the dean of the College of Business at West Texas A&M University from 2006 through 2020. He helped lead the school to initial AACSB accreditation in 2012 and played an integral role in the 2017 naming of the Paul and Virginia Engler College of Business. He became executive vice president and provost in 2020. 
Research and Creative Activity
Dr. Terry's research interests include industrial organization, labor economics, international business, and business education.  He serves on the editorial board for the Journal of Education for Business and the Southwestern Economic Review.