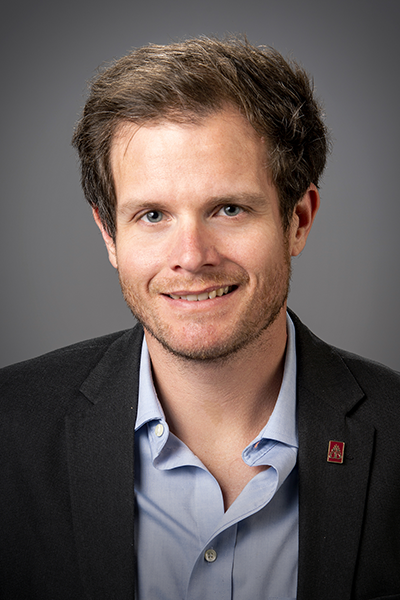 Eric Hoffmann, Ph.D.
Associate & Pickens Professor of Economics
Office: Classroom Center, Room 215D
Email: ehoffmann@wtamu.edu
Phone: 806-651-3865
Curriculum Vitae: http://www.sedonaweb.com/members/erichoffmann 
Professional Profile
Dr. Hoffmann joined the Department of Accounting, Economics, and Finance in 2016.  He received a B.A. in Economics with a minor in Mathematics from the University of Central Florida in 2008 and a Ph.D. in Economics from the University of Kansas in 2015.  He was named the T. Boone Pickens Professor of Economics in 2019.
Teaching and Related Service
Dr. Hoffmann takes an active interest in being an effective teacher, and strives to promote student development through a challenging and engaging approach to the classroom.
Research and Creative Activity
Dr. Hoffmann's research interests include game theory, industrial organization, and learning in strategic environments, particularly in cases of incomplete information. He was the recipient of the Paul & Virginia Engler College of Business Research Excellence Award in 2020.
Dr. Hoffmann is also a regular contributor to our ProfSpeak Blog.