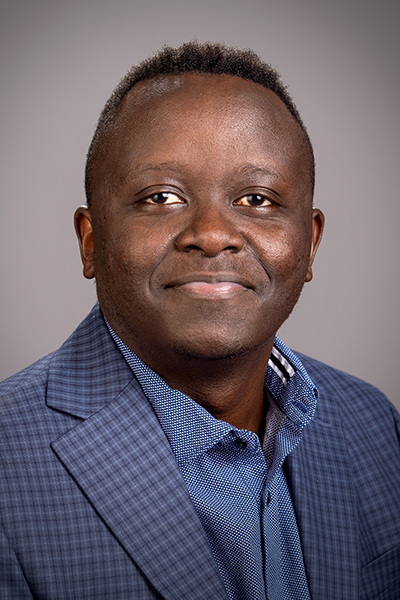 Dieudonne Dusenge, Ph.D. 
Assistant Professor of Accounting
Office: Classroom Center, Room 222A
Email: ddusenge@wtamu.edu
Phone: 806-651-2786
Dr. Dusenge's Curriculum Vitae 
Professional Profile
Dr. Dusenge joined the Paul and Virginia Engler College of Business in 2022. He received a B.A. in Mathematics from Philander Smith College in 2014, an M.A. in Economics from the University of Arkansas in 2016, and a Ph.D. in Business Administration with an emphasis in Accounting from the University of Arkansas in 2022.
Teaching and Related Service
Dr. Dusenge teaches financial and managerial accounting at both the undergraduate and graduate levels. He is also a member of the American Accounting Association.
Research and Creative Activity
Dr. Dusenge's research interests include fundamental valuation, voluntary disclosures, information asymmetry, earnings management, causal diagrams, model uncertainty, and Bayesian model averaging.
Personal Sketch
Dr. Dusenge is from Rwanda, a small country in East Africa. He enjoys traveling, meditation, and watching movies and NBA. He's such a Lebron James fan he's convinced he's his rightful agent. Dr. Dusenge has two sisters and a twin brother. He also has a bunny named Somie.