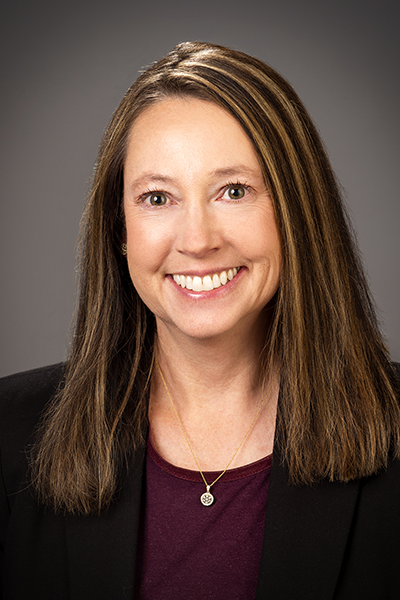 Anne Macy, Ph. D.  
Edwards Professor of Finance
Office: Classroom Center, Room 215C
Email: amacy@wtamu.edu
Phone: 806-651-2523
Curriculum Vitae:  http://www.sedonaweb.com/members/annemacy 
Professional Profile
Dr. Anne Macy joined the Paul and Virginia Engler College of Business in 1998. Dr. Macy did her undergraduate work at the University of South Dakota, graduating summa cum laude and as an Honors Scholar with a B.A. in economics. She completed minors in business administration, German, classical humanities, and modern dance while at USD. She has a master's degree in economics and a Ph.D. in economics with a minor in finance from Texas Tech University. She was named the Edwards Professor of Finance in 2008.    
Dr. Macy is also a faculty member at the Pacific Coast Bank School hosted by the University of Washington. 
Teaching and Related Service
Dr. Anne Macy's main teaching areas are security analysis, investments, portfolio management, and health care corporate finance. Dr. Macy is also the Director of the Student-Managed Investment Fund. The SMIF is a stock portfolio of funds that the finance students manage. It is one of the largest sources of scholarships for the Paul and Virginia Engler College of Business. Dr. Macy is currently the editor of the Southwestern Economic Review. Dr. Macy serves on the Amarillo Area Foundation's Investment Board. She is also a frequent speaker for various community organizations including the Amarillo Realtors Association and the Texas Panhandle Builders Association.  She was the recipient of the Engler College of Business Teaching Excellence Award in 2012 and the Engler College of Business  Professional Service Award  in 2021. 
Research and Creative Activity
Dr. Macy's main research focus is on investment decisions; both at the firm and individual level. Topics include the impact of regulation on returns in the health care sector and industry structure effects on firm performance. She also writes pedagogical papers on economic and personal finance education topics. Dr. Macy also researches specific industries such as banking and health care.  
Personal Sketch
Dr. Macy enjoys walking each evening, hiking on trips, and photography. Dr. Macy is an avid movie and television watcher. She and her husband have their own list of the top 100 movies of all time.  

Dr. Macy also loves to travel and especially enjoys study abroad trips with students. 
Videos about Study Abroad Trips with Dr. Macy: