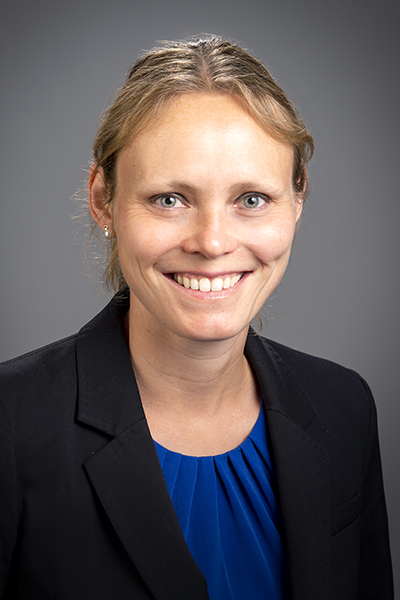 Anne-Christine Barthel, Ph.D. 
Associate Professor of Economics and Decision Management & Hodges Professor of Business
Office: Classroom Center, Room 336B
Email: abarthel@wtamu.edu
Phone: 806-651-4116
Curriculum Vitae: http://www.sedonaweb.com/members/annebarthel
Professional Profile
Dr. Barthel joined the Paul and Virginia Engler College of Business in 2016. She received her undergraduate degree in Economics from the University of Mannheim, Germany, in 2008, an M.A. in Economics from the University of Kansas in 2010 and a Ph.D. in Economics from the University of Kansas in 2014. She was named the Hodges Professor of Business in 2022. 
Teaching and Related Service
Dr. Barthel teaches courses in the areas of business analytics, quantitative methods, and microeconomics.
Research and Creative Activity
Dr. Barthel's research interests include optimal decision making, game theory, and industrial organization. She is also interested in testing these theoretical predictions experimentally. She was the recipient of the Paul & Virginia Engler College of Business Research Excellence Award in 2019.
Dr. Barthel is also a regular contributor to our ProfSpeak Blog. 
Personal Sketch
Dr. Barthel grew up in a small mountain town in Germany and often returns to visit family and friends over summer breaks. In her free time, she enjoys running, hiking or reading a good book.