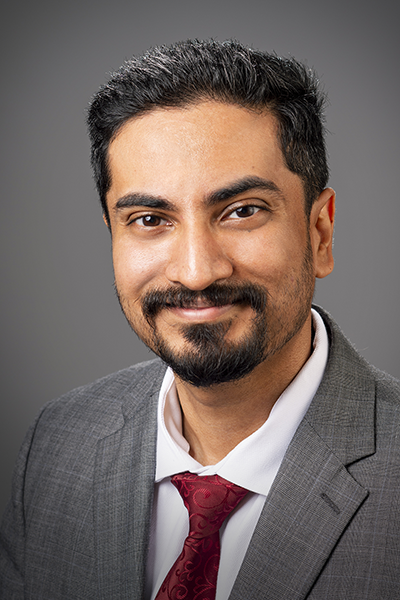 Abraham Sen, Ph.D.
Assistant Professor of Computer Information Systems
Office: Classroom Center, Room 208E
Email: aabbysen@wtamu.edu
Phone: 806-651-2763
Dr. Sen's Curriculum Vitae 
Professional Profile
Dr. Abraham Sen joined the Paul and Virginia Engler College of Business in 2023. Dr. Sen completed his undergraduate in Computer Science Engineering in 2011 from Karunya University in India. He has an MBA  from Christ University in India and an MS from Virginia Commonwealth University. Dr. Sen completed his Ph.D. in Information Systems focusing on Artificial Intelligence from Virginia Commonwealth University. Dr Sen is also Six-Sigma certified and holds multiple certifications in Data Science, Machine Learning and Programming. 
Teaching and Related Service
Dr. Sen's main teaching areas are Database Management, Machine Learning, Data Science and Data Analytics.
Research and Creative Activity
Dr. Sen's primary research is in Design Science focusing on Artificial Intelligence in the Healthcare sector. Topics includes Emotion Detection, Empathy Simulation using Natural Language Processing (NLP), Facial Recognition as well as developing Feature Extraction techniques that enables better classifications when using various AI algorithms such as Neural Networks. Additional research interests include Theory Development using the Grounded Theory Methodology (GTM) and Empirical research using Structural Equation Modelling (SEM). Dr Sen's behavioral research aims to understand user perception of AI to help develop better AI solutions for physicians as well as patients. 
Personal Sketch
Dr. Sen enjoys music, cooking and powerlifting.