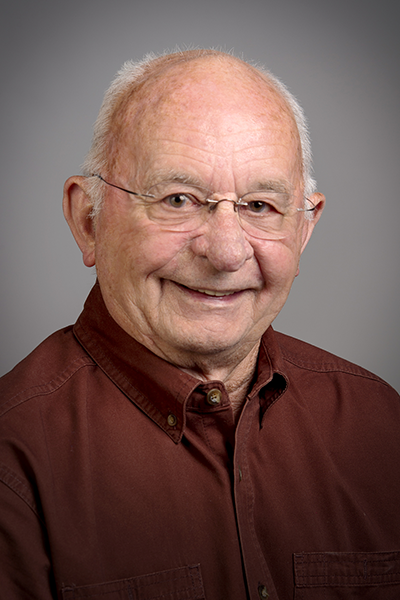 James Owens, D.B.A. 
Part-time Professor of Finance & Hodges Professor of Corporate Governance
Office: Classroom Center, Room 215A
Email: jowens@wtamu.edu
Phone: 806-651-2519
Curriculum Vitae: http://www.sedonaweb.com/members/jamesowens 
Professional Profile
Dr. Owens earned his B.B.A. in finance in 1964 and his M.B.A. in finance in 1965 from West Texas A&M University. He earned his D.B.A. in finance from Harvard University in 1971. He was named the Hodges Professor of Corporate Governance in 2013. 
Teaching and Related Service
Dr. Owens teaches Corporate Finance and Corporate Governance both in the physical classroom and online.

1978 to present:  Pacific Coast Banking School, teaches approximately 600 bank executives in a two week graduate banking school. Currently teaching an elective course in Global Finance.
Research and Creative Activity
The teaching and research areas of interest for Dr. Owens are corporate governance and corporate finance.
Personal Sketch
Dr. Owens has taught at WTAMU since 1978. He's now teaching the grandchildren of former students which, he says, means he's been here a very long time. His personal hobbies include creating hand made pens and pencils in his workshop; bicycling on his front wheel drive recumbent and personally hand made recumbent electric trike as well as being a huge motorsport fan. Holding season tickets at both Circuit of the Americas and Texas Motor Speedway, he is a NASCAR and Formula 1 enthusiast with Chase Elliott being his current NASCAR favorite and Max Verstappen in Formula 1. Dr. Owens also travels to Kansas every year to watch the World of Outlaws Sprint Car races in Dodge City and to Oklahoma City as well as Dallas to watch AMA Pro dirt track motorcyclists. He has followed Tony Stewart's career for many years and while it was sad to see him leave NASCAR after he retired; the good news is that he will be back racing at the dirt tracks which means more opportunities to watch him drive!