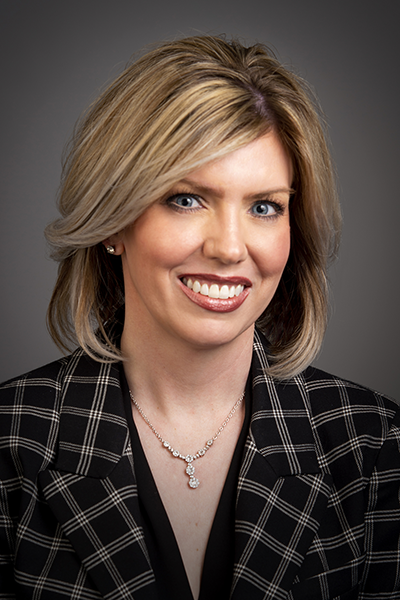 Jackie Marr, M.B.A. 
Instructor of Management
Office: Classroom Center, Room 203A
Email: jmarr@wtamu.edu
Phone: 806-651-2764
Ms. Marr's Curriculum Vitae 
Professional Profile
Mrs. Marr joined the Paul and Virginia Engler College of Business in 2017. She received a Bachelor of Business Administration in Management from West Texas A&M University in 2002 and a Master of Business Administration with a concentration in Management from West Texas A&M University in 2008.
Teaching and Related Service
Mrs. Marr teaches Introduction to Management and Business Ethics. Prior to teaching at WTAMU, Mrs. Marr served as the Chief Operations Officer for her family's business that has been a part of the Amarillo community since 1936.

Mrs. Marr has been a member of the Junior League of Amarillo for the past 12 years where she was honored as the Outstanding Active of the Year in 2011. Jackie shares a passion with the Junior League in striving to educate the Panhandle on generational poverty and ways all of us can help fight this growing problem in our community.
Research and Creative Activity
Mrs. Marr's research interests include small business management, entrepreneurship, and ethics.
Personal Sketch
Mrs. Marr was born and raised in Amarillo. Jackie and her family have a long history with WTAMU. She met her spouse while attending WT and the two have been active members of the WT Alumni Association. Many of their family members have graduated from WT as well. She enjoys doing projects around their fixer-upper home, walks with her family, and following fashion trends.