Graduate School and Research
The Graduate School at West Texas A&M University serves more than 2,000 graduate students in 42 master's programs and two doctoral programs and embodies the university's spirit of innovation through leading-edge research, outstanding faculty and educational opportunities, and rich connections to the Panhandle of Texas and beyond.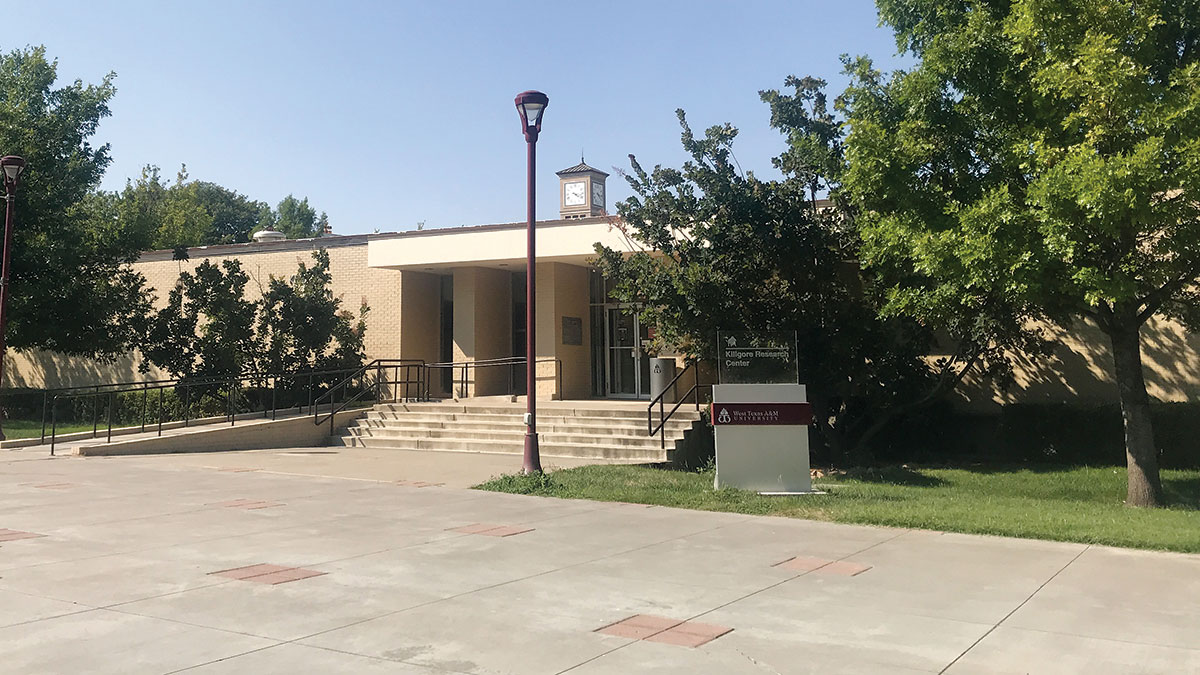 People
Graduate education can be a springboard for future employment and career
advancement, enhanced workplace skills, career changes, income gain, and personal and public good contributions. Combined with our portfolio of nationally ranked programs, delivery options, and cost-competitive pricing, we believe WT is an exceptional opportunity for post-baccalaureate needs, and a generous scholarship pool will help us attract the best and brightest students. Funding research assistantships provides job opportunities for graduate students while also assisting our faculty to pursue new knowledge leading to publication, performance or exhibition appropriate to the faculty member's discipline.

"If you have wide-reaching goals, Graduate School and Research may serve your philanthropy needs. These are unique opportunities because they cross all disciplines and all perspectives at WT. This is a special, once-in-a-lifetime opportunity to have such a wide scope of impact."
— Dr. Angela Spaulding, Vice President of Research and Dean of Graduate School
Opportunities to
Give
Assistantships // $125,000
(Minimum named endowments. Approximate annual award of $5,500)
Scholarships // $25,000
(Minimum named endowments. Approximate annual award of $1,000)
Programs
The internal WT grant program for students and faculty (including the annual Student Research Conference) crosses all academic disciplines. Students involved in research learn to think their way through a challenge and know how to ask the right questions. Growing a Regional Research University requires a systematic "all-in" initiative providing education, encouragement, and opportunity for more research projects. A pipeline of experienced researchers and increased funding for new and existing lab equipment would support the viability of our region and impact the world.
Opportunities to
Give
Doctoral Endowments // $1,250,000
(Minimum named endowments. Approximate annual award of $55,000)
Research Endowment // $1,250,000
(Minimum named endowments. Approximate annual award of $55,000)
Naming of The Graduate School // $10,000,000
Places
Unique opportunities are available to support advanced knowledge and discovery, students and faculty, community workforce development, and regional problem solving through a cross-disciplinary academic enterprise approach. The naming of the Graduate School is a chance to support a graduate enrollment that has grown 24 percent since 2015. Additionally, 18,000 square feet of potential research space remains to be developed in the Palo Duro Research Facility.

"Research fuels innovation; innovation drives enterprise and practical solutions."
— Dr. Walter Wendler, President of West Texas A&M University
Opportunities to
Give
Room Funds // $25,000
(Minimum named endowments. Approximate annual award of $1,000)
Research Complex // $5,000,000