Marmaduke Internet Innovation Center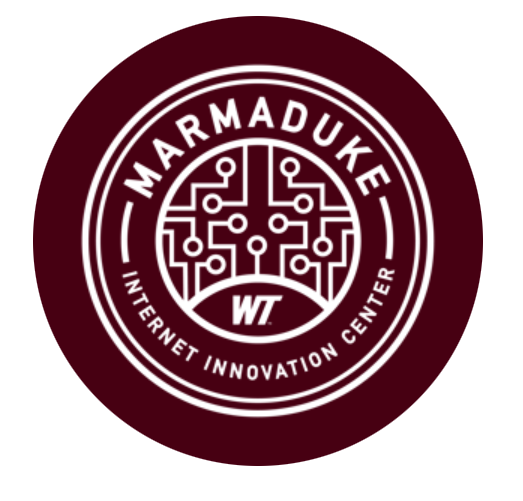 The
Marmaduke Internet Innovation Center
is home to approximately 350 computers that are stationed throughout the five classrooms, an open-access computer lab, two compressed video classrooms, a compressed video conference room, instructional support areas and offices.  The recently remodeled north and south common areas provide comfortable seating and space for individual or group study sessions.
State-of-the-art computerized PC and Macintosh classrooms are provided for WTAMU faculty, staff and students in the
Marmaduke Internet Innovation Center
. The classrooms are considered part of the Open Access Lab and are available to students when classes are not in session.
Scheduling for classes to be held in one of the computerized classrooms is on a first-come, first-served basis. For additional information or assistance scheduling a room, call 806-651-1240.
Hours of Operation
Spring/Fall
---
Monday            7am - midnight

Tuesday           7am - midnight

Wednesday      7am - midnight

Thursday         7am - midnight
Friday              7am - 10pm
Saturday         7:30am - 5:30pm
Sunday           9:00am - midnight
Summer Hours
---
Monday            7am - 10pm

Tuesday           7am - 10pm

Wednesday      7am - 10pm

Thursday         7am - 10pm
Friday              7am - 10pm
Saturday         7:30am - 5:30pm
Sunday           9:00am - 7pm
Winter/Summer Intersession
---
Monday            7am - midnight

Tuesday           7am - midnight

Wednesday      7am - midnight

Thursday         7am - midnight
Friday              7am - 10pm
Saturday         7:30am - 5:30pm
Sunday           9:00am - midnight
Available Resources
Available Hardware
218 Windows Computers
30 Macintosh Computers
4 high-capacity Black and White Laser Printers
1 large format Color Laser Printer
Flatbed Scanners
Digital Video Editing Equipment
Network Storage
USB device chargers
Available Software
Microsoft Office
SPSS
Chrome/Firefox/Edge
AutoCAD/Inventor/Civil3D
Matlab
SAS
Geometer's Sketchpad
ANSYS
Minitab
PowerPrep/GMATPrep
Microsoft Office (Mac)
Sibelius (Mac)
iLife/iWorks (Mac)
Pyware 3D (Mac)
Audacity (Mac)
Various Other Applications and Utilities
Print and Scan
Wifi and Self-Service Printers
In lab Printing
Color Printing
Scanners
Poster Printing