Accounting Program Information
Department of Accounting, Economics and Finance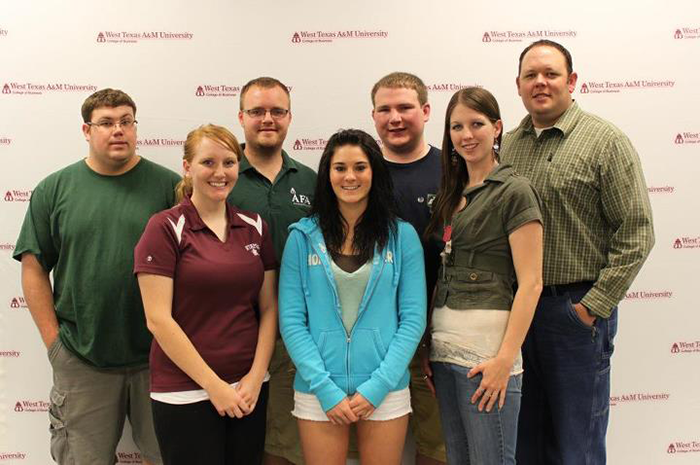 The Department of Accounting, Economics and Finance prepares students for a variety of professional opportunities. Departmental emphasis on quality instruction assures that students are exposed to the most up-to-date material and instructional techniques. The study of accounting and finance leads exclusively to business-oriented degrees. In economics, students may pursue either social sciences or business degrees. The Department provides an opportunity for students to meet the educational requirements for the Certified Public Accountant designation and information regarding qualification for other professional designations.
The department offers a variety of scholarships at the undergraduate level and graduate assistantships at the post-graduate level. Students are encouraged to apply for these awards. The department supports an internship program for students majoring in any field within the department. The intern program combines classroom study with a planned program of related work experience with industry or government agencies. The program provides students an opportunity to earn a portion of their college expenses while gaining work experience which enhances their academic studies.
---
Bachelor of Business Administration (B.B.A.) Degree
Major in Accounting (Major Code: 301)
University Core Curriculum Requirements
Refer to the "University Core Curriculum" section of the catalog.
Students must take MATH 1324.
B.B.A. Degree Requirements
Accounting Core Requirements
ACCT 3311, ACCT 3331, ACCT 3332, ACCT 3371, ACCT 3375, ACCT 4351, CIDM 4331, and six semester hours advanced accounting electives.
Additional electives to total 120 hours.
Specialization
Students interested in public accounting or industry-oriented specialization should consult their advisers early in their programs.
For information about the master of professional accounting (M.P.A.) degree, refer to the "Graduate School" section of this catalog.
Minor in Accounting
ACCT 2301, ACCT 2302, ACCT 3331, ACCT 3332.
Select two additional courses from 3300–4300-level accounting courses.
---
Bachelor of Business Administration/Master of Professional Accounting (B.B.A./M.P.A.) Degree

B.B.A./M.P.A. Degree Requirements
General Requirements for the Administration (B.B.A.)
Degree Integrated Program
At least 24 semester hours must be in courses numbered 6300 or above.

This program will be a non-thesis program. Students desiring to do a thesis program will be required to complete the regular M.P.A. degree program.

Application for entry into the program will be made during the semester in which the student completes 90 hours of course work. Graduate course work cannot be taken prior to acceptance into the program.

Admission: Students are granted admission when the applicant has an undergraduate grade point average (GPA) of 3.00 or higher and scores in the 50th percentile or higher in one or more categories (math, verbal or analytical) of the GRE or GMAT.

Conditional Admission: Students that do not qualify for regular admission are granted conditional admission when the applicant has an undergraduate GPA or 2.5 or higher and scores in the 25th percentile or higher 25th percentile or higher on the composite score of the GMAT.

Students not qualifying for regular or conditional admission will be denied admission and may consult with the dean of the Graduate School for assistance on future admission possibilities or possible committee review for conditional admission based on special circumstances consistent with House Bill 1641.

Applicants must have completed the following accounting courses prior to admission: ACCT 2301, 2302, 3311, 3331, 3332, 3371, 3375.
Required Courses for the Integrated B.B.A./M.P.A. Degree Program (150 hours)
University core curriculum requirements (42 hours) must include ECON 2301.
Paul and Virginia Engler College of Business Requirements (39 hours)
MATH 1325, ECON 2302, Advanced Economics Elective, BUSI 3312, ACCT 2301, 2302, CIDM 2342, CIDM 3330, FIN 3320, MGT 3330, MGT 4315, MKT 3340, and a course in the COB writing component
Undergraduate Accounting Requirements (21 hours)
ACCT 3311, ACCT 3331, ACCT 3332, ACCT 3371, ACCT 3375, ACCT 4351, and CIDM 4331
Undergraduate Electives (21 hours)
Graduate Accounting Requirements (9 hours)
Nine semester hours from ACCT 6306, ACCT 6308, ACCT 6309, or ACCT 6310
Advanced Accounting Electives for Graduate credit (9 hours)
Nine semester hours of ACCT graduate electives (excludes ACCT 6300 and ACCT 6305)
Graduate Advanced Electives (9 hours)
Nine semester hours of graduate electives (selected in consultation with MPA Coordinator/Advisor)
Other Business Electives (9 hours)
Three semester hours from ECON 6305, ECON 6312, or ECON 6341

Six semester hours from hours from ACCT 6307, CIDM 5331, CIDM 6310, FIN 5311, FIN 5320, FIN 5323, FIN 6320, FIN 6322, or FIN 6350
Pass Comprehensive Exam
During the last semester of course work for the B.B.A./M.P.A. degree, the student will be required to take a comprehensive written and/or oral exam covering the M.P.A. core courses. The examination will be administered by a three-member graduate accounting faculty committee. If the student fails the first examination, one semester or equivalent (16 weeks or two summer sessions) must elapse before the student takes the exam again. Additional course work or directed study will be recommended for the student in the interim.
---