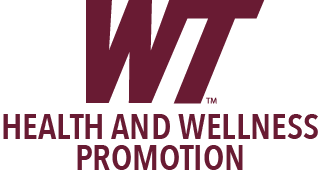 Informing students on healthy lifestyle choices and resources to make them thrive on campus
Events to look forward to!
Health and Wellness Expo
Jan. 30th
11am-2pm
Legacy Hall
Healthy Relationship Week
Feb. 10-13
11am-1pm
JBK Commons
Walk Across Texas Program
Feb. 17-April 13
Various Locations
Safe Spring Break
Mar. 9-12
11am-1pm
JBK Commons
Spa & Relaxation Week
April 20-24
Various times and locations TBD
Please come by and visit us for more information on events or resources to help you thrive holistically here on campus.
Darcy Webber
Coordinator of Health and Wellness Promotion
Old Sub 113M
(806)651-2910