Buff Bridge Details
Buff Bridge is designed for students who may need additional support on their college journey.  It especially benefits first-generation students, students from under-represented populations and those who may or may not quite meet admission requirements for acceptance into WTAMU. Occurring during the Fall Semester, students accepted into the program will enroll in 12 hours of predetermined coursework that is designed to enhance their initial experience by immersing them into college culture and identifying college coursework expectations. Coursework will include IDS 1071 (3 hours credit) which is designed to help students develop the skills necessary to succeed in college, enhance leadership skills, and explore the various pathways to career development, as well as three required core or developmental classes (to be determined as a result of TSI scores). If chosen to participate in the program students will work closely with faculty, staff, and peer mentors to create academic and personal goals to meet the challenges of university life and be better prepared for the fall semester.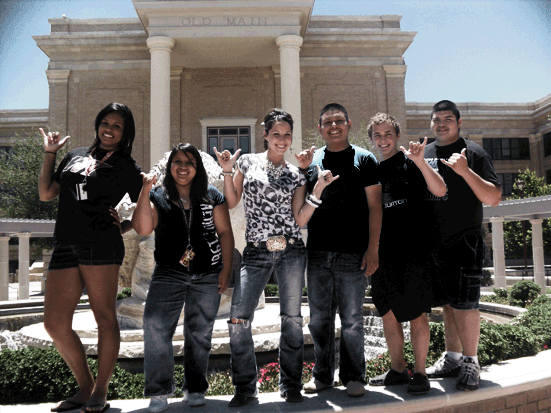 Advantages to Participation in Buff Bridge
Completion of 12 hours of courses toward your degree plan
Additional support at the beginning of the college experience and the development of the skills needed to succeed
Career exploration to help students be more confident in their educational goals
Access to student services including Tutoring, Counseling, Advising, Activity Center, Math Lab, Writing Center, etc.                         
Activities with student peer mentors
Guidance from dedicated faculty and staff
Program Requirements
Completion and submission of Buff Bridge application form accompanied by the high school counselor nomination form (PDF) by May 15, 2020
Enrollment in IDS 1071 (3 hours) and three core or developmental classes as determined by an academic advisor
Participation in a Living and Learning Community which requires living on campus in assigned residential living spaces
$250 program fee, assessed at the same time as standard tuition and fees.


 
How do I sign up?
To be considered for Buff Bridge, you must include a recommendation from your high school counselor, complete the Buff Bridge Application/Agreement, and the  nomination from their high school counselor.  Students will be selected based on their completion of the Buff Bridge Application, high school grades, GPA, class ranking, SAT/ACT scores, and the timely submission of all paperwork required by Admissions.
More details on Buff Bridge will be communicated directly with those selected for Buff Bridge.