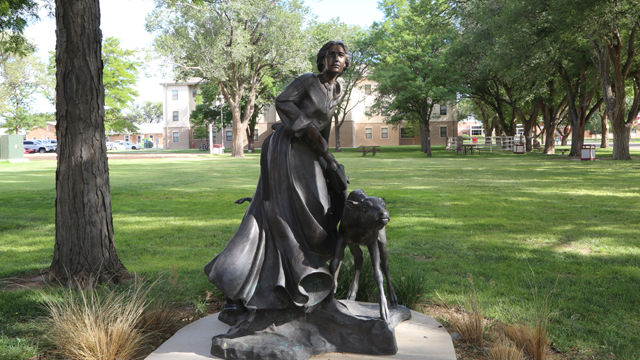 WTAMU Foundation Development Grant Reimbursement

WTAMU Foundation was established in 1946 to support West Texas A&M University and its  students by seeking, receiving, and administering gifts and grants in order to advance the  mission of the University.
Contact Leon Carey with any questions, comments, or concerns at 806-651-2322
Reminder:
Funds must be expended within one year of the date of the award letter.
WTAMU Foundation Development Grants are approved for a specific purpose. Grant funds remaining, after allowable costs are reimbursed, are retained by the WTAMU Foundation.
Expenses must be paid through your department
Reimbursement will go to your department
Funds must be used for intended purpose as outlined in the proposal.
Receipts are required for all reimbursement requests (form provided).
Expected attendance at Foundation reception and/or Board meeting (advance notice will be given).
A brief report must be submitted upon completion of the project or activity, including an overview of the completed project or activity, outcomes, and a brief description of how the award funds were used.
Please submit the WTAMU Foundation Development Grant Reimbursement Form with receipts to lcarey@wtamu.edu or campus mail to Leon Carey, WTAMU Foundation.
The report form is available online at www.wtamu.edu/foundationgrantreport.
Reminder: Reports are generally submitted before or at the same time the reimbursement form is submitted.