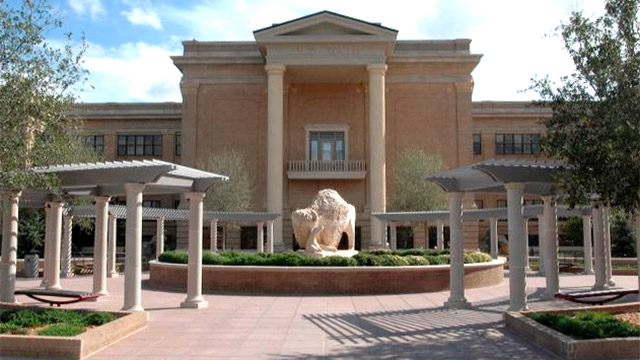 2018 Annual Report
West Texas A&M University has been the premiere regional institution in the Texas Panhandle since 1910. Founded on serving rural communities with education, WT was primarily a school focused on training teachers, but what might be less obvious was the University's significant role in preserving West Texas culture by protecting its values of integrity, grittiness and commitment to community.
More than a century later, the 2018 academic year mirrored those same fundamental values with initiatives built to sustain a thriving Panhandle region. Through offerings like an attractive housing incentive, automatic scholarships for transfer students, and advanced degrees for specialists in rural settings, the community continues to support a prospering institution. Further, WT's growth is sustained by the planning of a comprehensive campaign that builds on the momentum of the largest gift in the University's history – $1 million a year for 80 years from the Paul F. and Virginia Engler Foundation benefiting the Paul and Virginia Engler College of Business and the Paul Engler College of Agriculture and Natural Sciences.
Below you will see numbers reflective of that support and the involvement of dedicated alumni members, donors and supporters. Your generosity helps secure a fiscally sound academic year for many, but it also serves as a public endorsement for our University. Thank you, friends and donors, for helping us support our more than 10,000 students in their professional development.
We are excited for the year ahead and look forward to working with you in preparing our next generation of leaders at West Texas A&M University.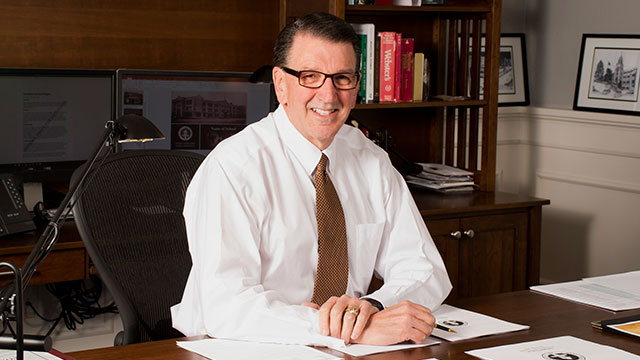 By Jon Mark Beilue
Walter Wendler sat in his new, but rather barren office in the Harrington Academic Hall WTAMU Amarillo Center in downtown Amarillo, one of several new facilities for West Texas A&M University in the last two years.
The WT president, on this mid-April afternoon, talked of the University's future, the opportunity of a distinctive brand, what he sees as its guiding light and its mandate as a regional research institution. The words flowed. The enthusiasm was real.
By Brittany Castillo
"Agricultural" in West Texas Agricultural & Mechanical University got a $48 million dollar boost last fall with a multi-facility complex off Russell Long Blvd.
The three-story Happy State Bank (HSB) Academic and Research building opened on Sept. 5, 2018 to an excited crowd of hundreds. After less than two years of construction, the highly-anticipated 186,000 square foot Agricultural Sciences Complex was open for tours of the HSB building, Piehl-Schaffer Pavilion, Caviness Meat Science and Innovation Center and the Bain Event Center.