Step-by-Step Instructions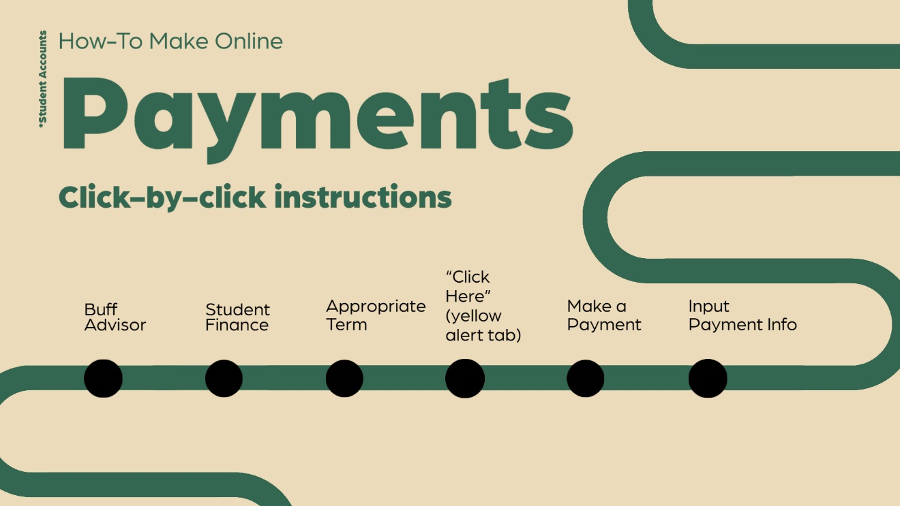 ---
First, log into your Buff Advisor, and on the main page, click on "Student Finance." This will take you to your Account Summary.
Next, click on "Account Activity," located next to your Total Account Balance. Or select the desired semester, located under your account balance.
At the top of the new screen there will be a yellow alert bar. Select the "click here" hyperlink; this will direct you to the Billing Center Login page.
When first reaching the page, you will be given three options: View Activity, Enroll in Payment Plan, and Make a Payment. Click on the "Make a Payment" option.
Choose the semester that you want to make a payment for and then enter the amount you wish to pay. Finally, you will continue to input your payment information and confirmation.