Details: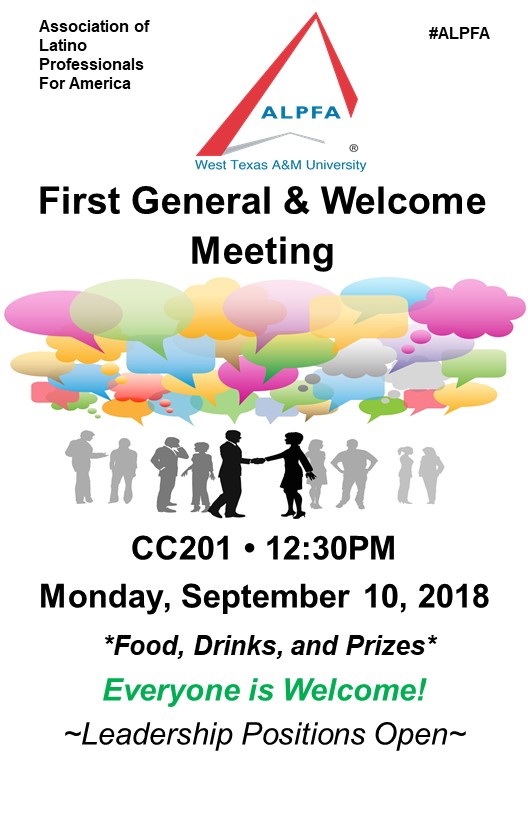 ALPFA will have its first 2018-2019 general and welcome meeting on Monday, September 10, 2018.
Our mission is to empower our students to become successful career leaders. Our organization hosts a variety of events including career and internship workshops, mock interviews, leadership trainings, and service opportunities.
At this meeting, we will do meet and greet games and also talk about future ALPFA events.
Food and drinks will be served on a first come, first served basis.
Leadership positions are also currently open for the 2018-2019 calendar year.
We look forward to seeing you there.
For more information about ALPFA visit www.alpfa.org