Date: 5/1/18 -
Time: 3:00 p.m. - 4:00 p.m.
Location: Classroom Center 201
Details: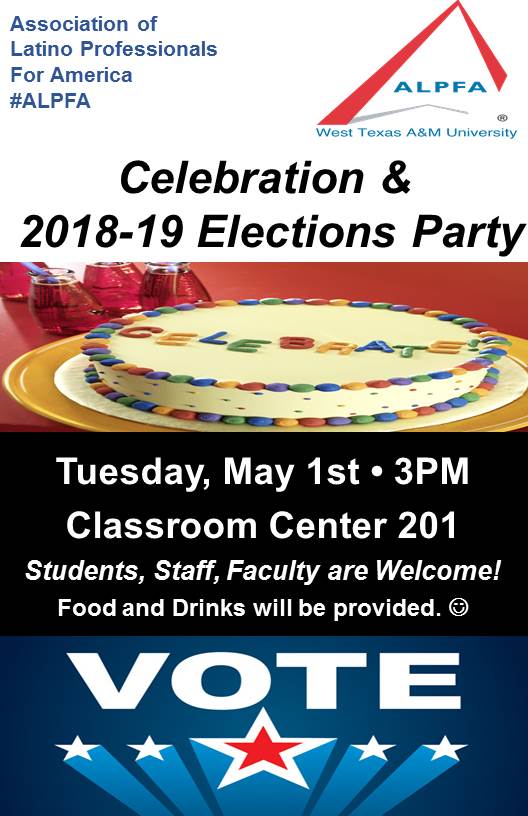 The ALPFA group will celebrate the awesome events that occurred during the 2017-2018 academic year.
We will have food, drink, and music.
Come socialize, meet new people, and celebrate with the leaders.
Also, nominate any new leaders for the 2018-2019 year.
Students, faculty, and staff are welcome to attend.