Details: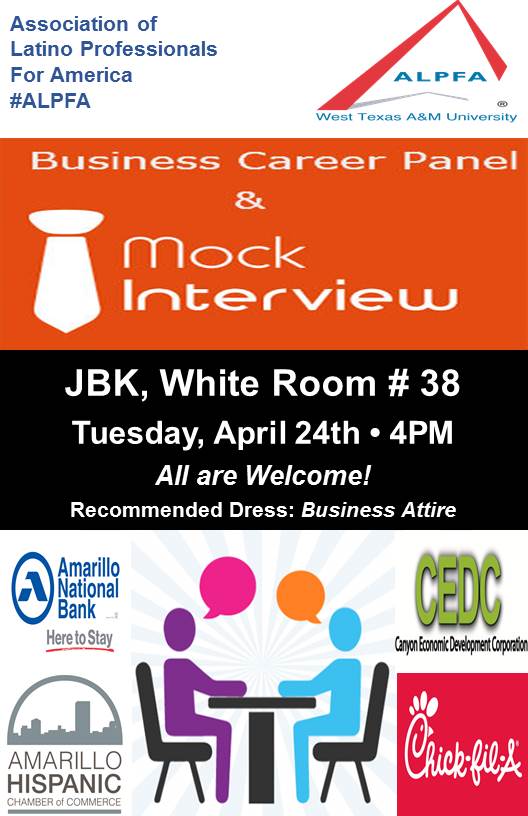 The Association of Latino Professionals for America (ALPFA) is sponsoring an upcoming business career panel and mock interview exercise on April 24th at 4PM at the JBK - White Room #38.
Come learn about the career stories of four business leaders in the Amarillo/Canyon area.
Also, come practice your networking and interviewing skills in an informal interview with each of the panelists.
Anyone is welcome to attend.
Mr. Joshua Raef, CEO/Owner of the Chick-Fil-A at Georgia Street
Ms. Ruby Moreno, CeO of the Hispanic Amarillo Chamber of Commerce
Mr. Ross Macon, Amarillo National Bank
Mrs. Erin Ecker, Economic Development Center
*Business Attire is Recommended*