Details: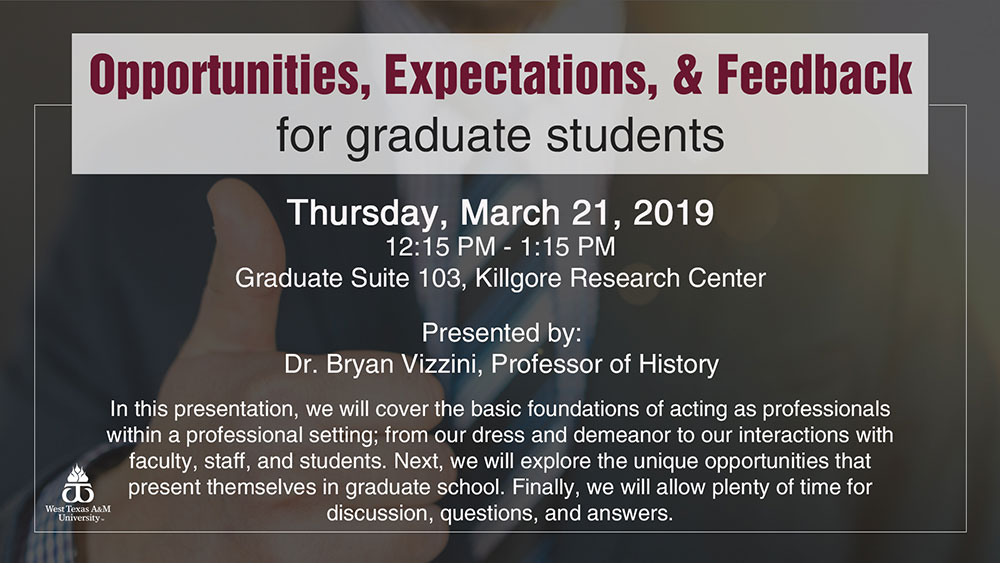 Opportunities, Expectations, & Feedback for Graduate Students
Thursday, March 21, 2019 12:15 PM - 1:15 PM
Graduate Suite 103, Killgore Research Center

Presented by: Dr. Bryan Vizzini, Professor of History

In this presentation, we will cover the basic foundations of acting as professionals within a professional setting; from our dress and demeanor to our interactions with faculty, staff, and students. Next, we will explore the unique opportunities that present themselves in graduate school. Finally, we will allow plenty of time for discussion, questions, and answers.

A light lunch will be provided.

Questions? Contact the Graduate School at graduateschool@wtamu.edu or 806-651-2730.