Details: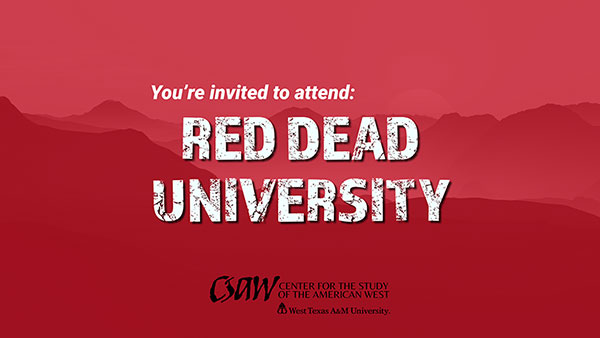 Guns, glory, and games! Dress up in your finest cowboy couture and get a first look at the new "Red Dead University" exhibit, a collaboration between Center for the Study of the American West and the Panhandle-Plains Historical Museum. Opening remarks will be given by Dr. Stefan 'Steve' Rabitsch, visiting American Studies scholar.
Reception will start at 7 p.m. in the Alexander Gallery and Pioneer Town of the PPHM. Beverages and snacks will be provided.
Located in the PPHM Alexander Gallery, "Red Dead University" will encourage academic gameplay of the video game Red Dead Redemption II and showcase artifacts from the final days of the Wild West. The exhibit will be open to museum patrons throughout March (exhibit close TBD).