Details: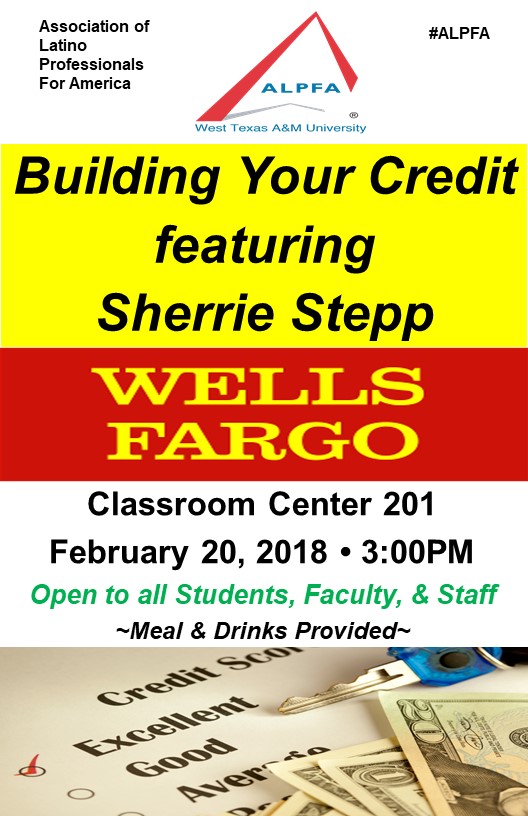 The Association of Latino Professionals for America (ALPFA) is hosting a seminar on Building Your Credit featuring Mrs. Sherrie Stepp from Wells Fargo. Nowadays, with this unstable financial market it is increasingly more important to build your credit to achieve financial freedom.
The event will occur on Tuesday, February 20th at 3PM in Classroom Center 201.
This event is open for all students, faculty, and staff that are interested in learning more about building your credit to build wealth for your future.