Details: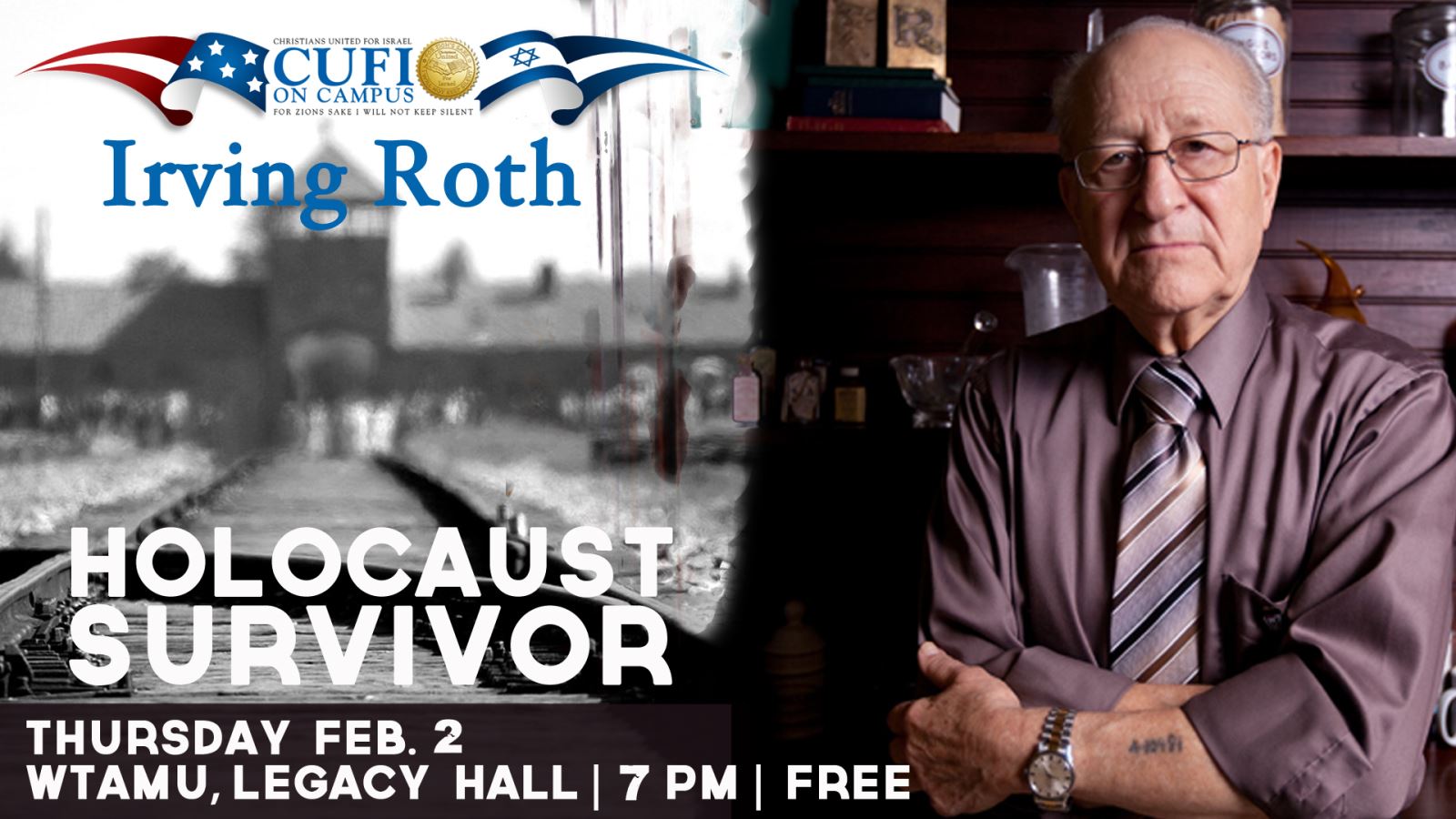 This event aims to educate college students and community members on the perils of Nazi Germany and what it
meant for Jews in that era, with the hope that history will not repeat itself. The event is free and open to the public. Seating begins at 5 p.m.
Roth is a writer and internationally known educator who survived both Auschwitz and Buchenwald concentration camps in Nazi Germany. He will give a firsthand account of his experience and the lessons he learned. With just 100,000 Holocaust survivors across the globe, resources are being used to document and preserve firsthand accounts like his regarding such atrocity.
Roth is the Director of the Holocaust Resource Center at the Temple Judea of Manhasset, New York and is the former education director of the Holocaust Memorial and Education Center of Nassau County, New York. He comes in conjunction with Christians United For Israel, which is the largest pro-Israel organization in the United States. CUFI was established in 2006 as a national grass-roots movement focused on the support of Israel, and today it has more than 3-million members while being active in 300+ colleges and universities nationally. Similar to 2007, when Holocaust survivor Elie Wiesel spoke on the campus of WTAMU, this event brings Irving Roth to educate millennials of his experience in Nazi Germany.