Details: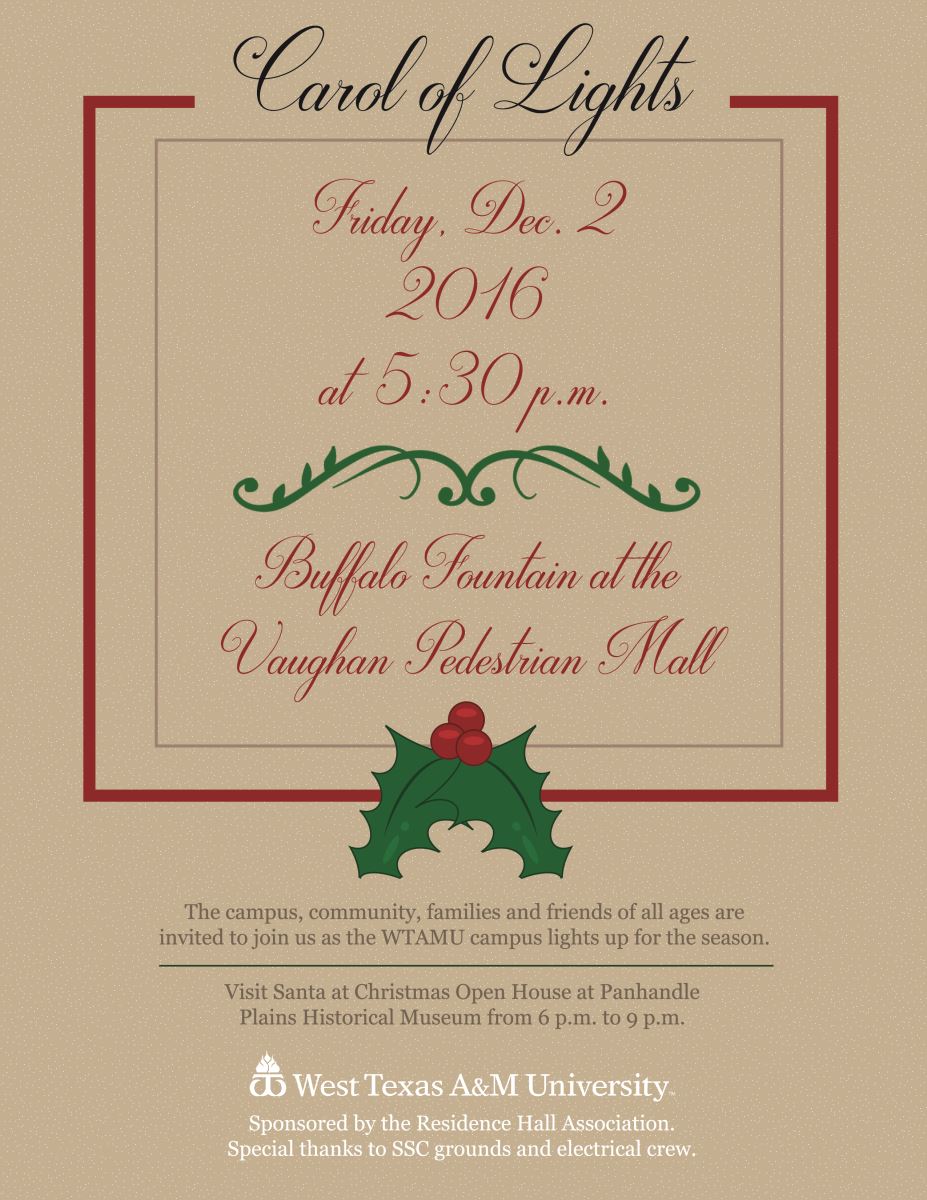 Carol of Lights
Dec. 2, 2016
5:30 p.m.
Buffalo Fountain at the Vaughan Pedestrian Mall
The campus, community, families and friends of all ages are invited to join us as the WTAMU campus lights up for the season.
Following Carol of Lights, visit Santa at Panhandle-Plains Historical Museum Christmas Open House from 6-9 p.m.
Carol of Lights is sponsored by Residence Hall Association. Special thanks to SSC grounds and electrical crew.