Details: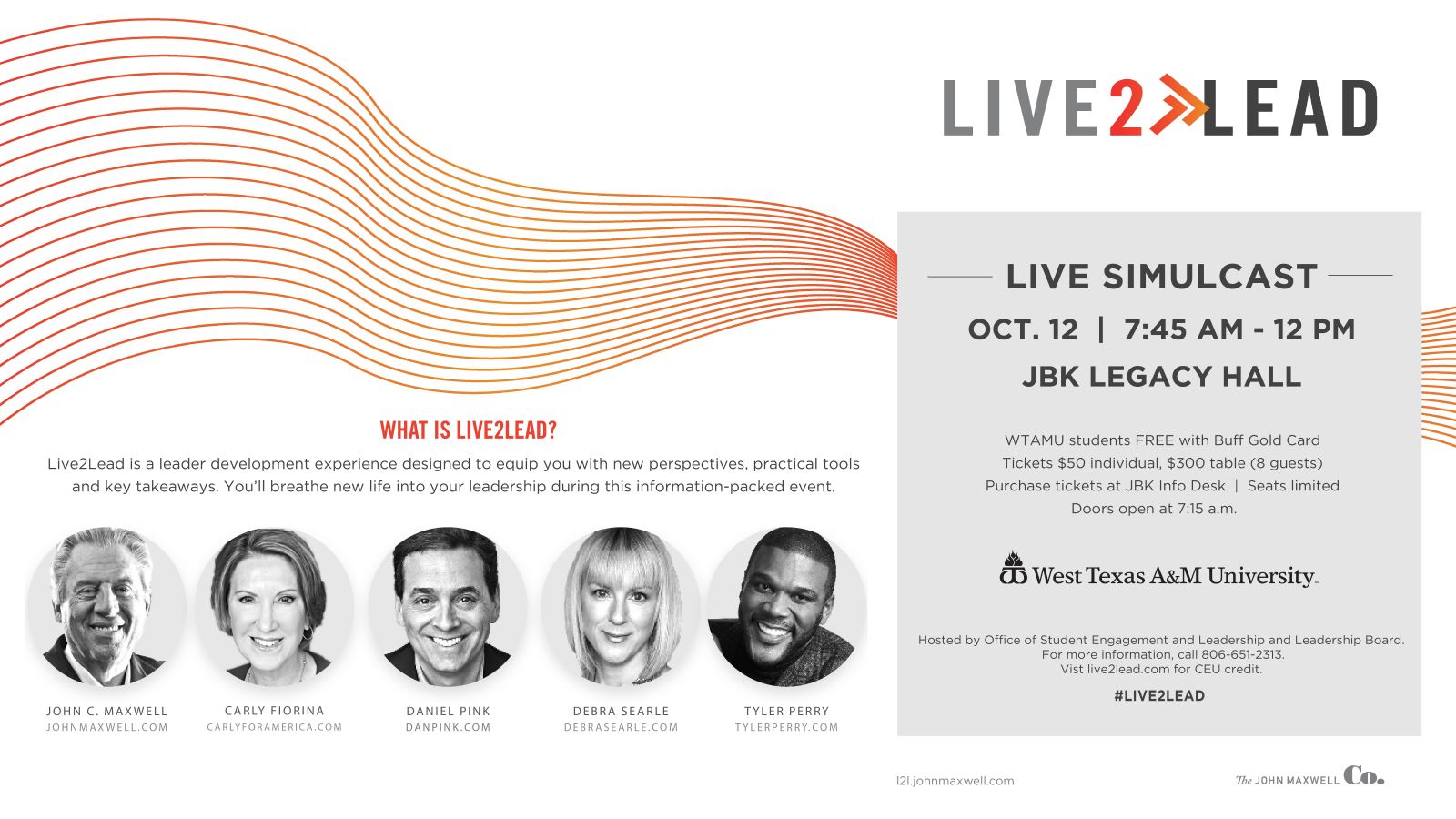 Live2Lead is a leader development experience designed to equip you with new perspectives, practical tools and key takeaways. You'll breathe new life into your leadership during this information-packed event.
John C. Maxwell, JohnMaxwell.com, Leadership expert, best-selling author, and coach.
Carly Fiorina, CarlyForAmerica.com, 2016 presidential candidate, former CEO of Hewlett-Packard.
Daniel Pink, DanPink.com, Best-Selling Author, To Sell Is Human: The Surprising Truth About Moving Others, Drive and A Whole New Mind.
Debra Searle, DebraSearle.com, Professional Adventurer and Serial Entrepreneur.
Tyler Perry, TylerPerry.com, World-renowned filmmaker, actor, entrepreneur, and philanthropist.
Sponsors: Leadership Board and Office of Student Engagement and Leadership
Follow us on social media: @wtleadershipboard and @wtamuosel.