Fall Preview Days
Join us on campus for the ultimate game day experience! During our Fall Preview Days you can be a part of WTAMU campus life and tradition. First you'll learn the basics about admissions and academics. Then you'll get to join in on one of our favorite game day traditions - the Buff Walk. Next, you'll go on a campus tour which will end at the tailgate where you can enjoy dinner on us. You'll end the day by cheering on the Buffaloes in our brand new football stadium--and did we mention the tickets to the game are FREE? Fall Preview Days will show you exactly why you want to be a WTAMU Buffalo!
Fall Preview Days are full! Sign up for our Spring event, Discover WT, or a Daily Tour!
November 16, 2019 – ***Event Full***
10:30 A.M. Check-In – Natural Sciences Building
11:00 A.M. Welcome and Academic Overview – Natural Sciences Building
11:30 A.M. Buff Walk – 26th Street
12:00 P.M. Campus Tour
12:45 P.M. Pre-Game Meal (And pick up your free game tickets!)
2:00 P.M. Game Kick Off – Buffalo Stadium
Parking will be available in Zone 28, which is located on the corner of 4th Avenue and 26th Street. Feel free to check out our campus map for help navigating campus.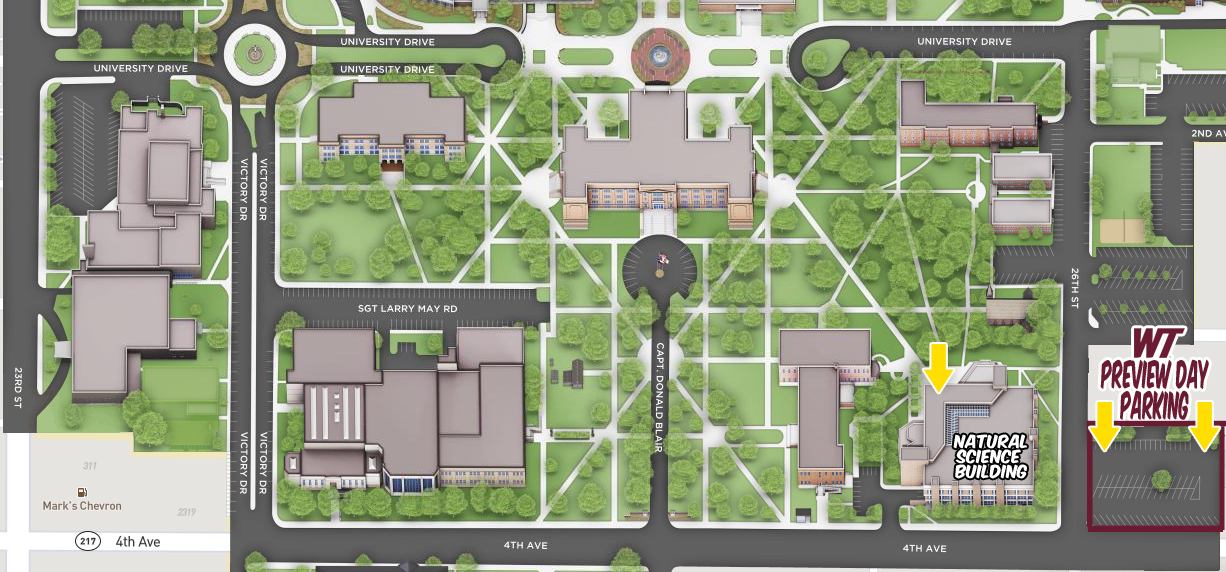 For more information about Fall Preview Days call the Office of Admissions at 806-651-2020 or 1-800-99-WTAMU.