Office of the Registrar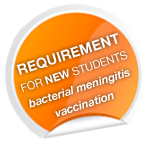 The Office of the Registrar provides many services to students who are enrolling or are currently enrolled at WTAMU. Our office hours are Monday through Wednesday, 8:00 am to 5:00 pm and Thursday and Friday, 9:00 am to 5:00 pm.
To register for classes, visit Buff Advisor.
Registrar Services
Buff Advisor
Open Records Request
Individuals and entities not affiliated with WTAMU may make open records requests through the Public Information Portal.