Study Abroad 101
---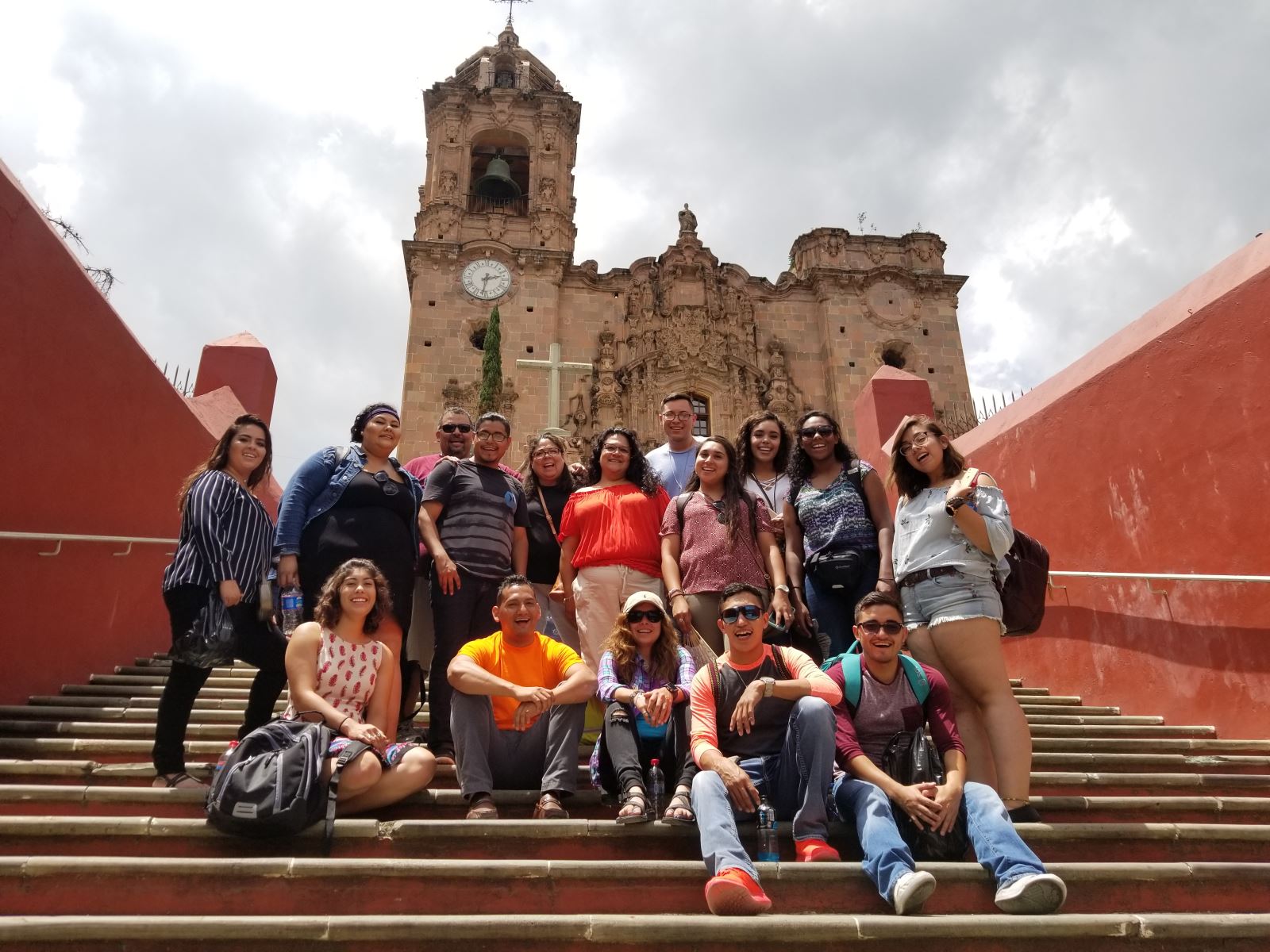 Getting started
If you have been thinking about studying abroad, but don't know where to go, start by visiting the Office of Study Abroad. We can provide information about the types of programs we offer, what countries and cities you can go to, what terms you can study abroad, scholarship opportunities, and other relevant information to begin planning your adventure.
Requirements
You must meet the following requirements to study abroad:
Academic standing: Applicants for study abroad must be in good academic standing. Some programs may also require a 3.0 or higher, so review the specific requirements of the program you want to apply.
Semester completion: Students must have completed a minimum of one semester (full-time) at WTAMU and be making progress toward academic requirements as determined by their dean.
OSA program approval: The program you choose will have to be approved by the OSA; we must ensure that it meets certain academic and safety and health standards before you go.
Language requirement: Even though some programs will require some language level, you do not have to speak another language to study abroad! If you don't speak another language, you can go to an English-speaking country. You can also take language classes abroad. Many students choose to participate in study abroad programs to actually gain/improve language skills, so this could be your opportunity to become proficient in a different language.
Please note that there might be additional requirements depending on the program you choose. Make sure you meet all eligibility requirements before applying.
Important things to know
Choosing your program
At your first visit with the OSA, we will show you the best options we can offer based on your interests and major; you can tell us if you have a country or region of preference, and we will try to find a program in that location that fits your major. Your academic advisor will review the course content and make sure that the courses taken abroad will count for your degree at WT, if successfully completed. By signing the Pre-Approval of Foreign Credit form, your advisor and dean agree to give you academic credit for the courses they approve before you depart. Please be aware that if you choose to change your pre-approved course or courses while you are abroad, we cannot guarantee that you will receive academic credit.
Choosing your destination
You can go almost anywhere, as long as it is safe for you. WT students have been to every continent in the world, except only for Antarctica! The possibilities are limitless; if you have a country or region of preference, let us know and we will try to find your program in that location. Sometimes the search is easy, and sometimes is more complicated, but we will certainly consider your interests first. Remember, however, that there are places where it is definitely not safe to go to. The OSA will not approve programs to countries with a level 3 or 4 travel advisory according to the U.S. Department of State
.
The length of your study abroad is completely up to you – and your particular needs and goals, financial resources, as well as the limits placed on you by your academic program at WTAMU. You can go for 2 weeks, a month, a whole summer, semester, or even a year! If you prefer to take your experience to the next level by spending an entire semester or year abroad, our third party providers have some great long-term programs for you!
Housing options while abroad
Housing options differ depending on the country and region where you will be studying abroad, the term of your program, and your budget for the program. Some of the popular options are homestays, student residences, and apartments. Homestays may be a good way to immerse yourself in the host country culture, especially if you are studying language. The experience of living with a family can provide insights that other arrangements cannot. However, homestays may be more restrictive in that you will be expected to conform to the rules and norms of the family, which will most likely be different from your own family.
Residence hall housing and apartments are similar to what is offered at WTAMU. You will usually have the option of a roommate or a single room with an additional charge. Most students will share a bathroom, kitchen and "living room." These are often self-catering arrangements in which students are responsible for buying and preparing their own meals.
Once you have chosen a program, have determined your finances, and obtained your advisor's approval, you are ready to apply for your program.
Apply to a faculty-led program: The application process for our faculty-led programs is different from one to another. In some cases, the faculty will handle most of the process, while in other cases the OSA will handle the applications. Depending on the program you select, the OSA or the program leader will be able to guide you in the right direction so you can meet the application deadline.
Apply to an exchange or direct enrollment program: Please check with the OSA on how to apply for exchange programs. Each partner university may have a different application process, but we can help you.
Apply to a third-party provider program: Each program provider has its own application process and deadlines. You should be able to easily find this application on the website of your program. Please remember that most providers will ask you to make an initial deposit at the time that you apply, so make sure to have a credit or debit card ready.
Applications and refunds
Normally, each provider and faculty leader will set specific deadlines for payments, and in many cases, your initial deposit may be refundable; after certain date, you can probably be refunded 50%, more or less, depending on the program rules. It is very important that you think carefully about your program and make a serious decision before you make any payments, as there is a chance that you will lose money if you change your mind too late.
Regardless of the program you choose (faculty-led, exchange, or through provider), you are required to complete and submit a set of forms for the Office of Study Abroad. If you fail to turn in all the required forms (including the post-program forms), a hold will be placed in your account and you will not be able to register for classes.
To start applying, please go to Application forms.