Past Events
---
2011 Parent and Educator Lecture Series
Rick Lavoie, M.A., M.Ed.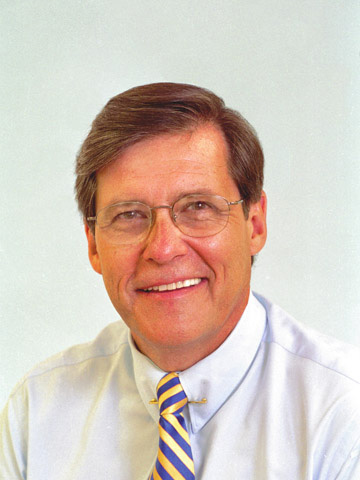 September 22, 2011
Rick Lavoie, M.A., M.Ed.
Presented:
2:00pm – The Motivation Breakthrough: 6 Secrets to Turning On the Tuned-Out Child"
6:30pm – Roots and Wings: Parenting the Learning Disabled Child
Rick Lavoie served as an administrator of residential programs for children with special needs for 30 years. He holds three degrees in Special Education and holds two Honorary Doctorates in Education from the University of Massachusetts and Mitchell College. He has served as a visiting lecturer at numerous universities including Syracuse, Harvard, Manhattanville College, University of Alabama, University of Melbourne and Georgetown. His numerous national television appearances include The TODAY Show, CBS Morning Show, Good Morning America, ABC Evening News, and Walt Disney Presents.
He has served as a consultant on Learning Disabilities to several agencies and organizations including Public Broadcasting Service, New York Times, National Center for Learning Disabilities, USA Today, Girl Scouts of America, Child Magazine, INSTRUCTOR Magazine and National Public Radio.
He has delivered his message to over 500,000 parents and professionals throughout North America, Australia, New Zealand and Hong Kong.
2012 Parent and Educator Lecture Series
Helping Students with Written Expression
Presented By:
Karen Vickery Ed. D.
Director, Learning Therapy Center at Southern Methodist University
Faculty Member, Annette Caldwell Simmons School of Education and Human Development
and
Terri Zerfas Ph.D.
Faculty Member, Annette Caldwell Simmons School of Education and Human Development
Instructor, Learning Therapy Center at Southern Methodist University
Coordinator, Southern Methodist University Diagnostic Center for Dyslexia and Related Disorders
Implications of the Reading Brain for Learning in the Digital Age
Presented By:
Maryanne Wolf, Ed. D.
John DiBaggio Professor of Citizenship and Public Service
Director, Center for Reading and Language Research
Professor, Department of Childhood Development – A&S, Tufts University
---
Maryanne Wolf, Ed.D.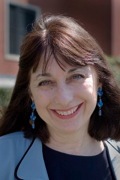 Maryanne Wolf received her doctorate from Harvard University in the Department of Human Development and Psychology in the Graduate School of Education, where she began her work on the neurological underpinnings of reading, language and dyslexia. Professor Wolf was awarded the Distinguished Professor of the Year Award from the Massachusetts Psychological Association and also the Teaching Excellence Award from the American Psychological Association. She is the author of the RAVE-O Intervention Program, an evidence-based fluency comprehension program for struggling readers that has proven successful in two major federal studies. She received the Norman Geschwind Lecture Award from the International Dyslexia Association for neuroscience research in dyslexia. She has edited the book Dyslexia, Fluency, and the Brain and is the author of Proust and the Squid: The Story and Science of the Reading Brain.
As a parent, educator & researcher – Maryanne speaks with passion about learning disabilities. Dr. Wolf will address parents, educators and future educators about reading and learning in the digital age.
---
Karen Vickery, Ed.D.
Karen Vickery received her doctorate in Supervision, Curriculum, and Instruction with a comprehensive minor in Reading from Texas A&M University - Commerce. She graduated with a B.S.E. and M.S.E. in Reading from Arkansas State University. Karen taught in the public schools of Missouri, Arkansas and Texas for 35 years. She has instructed grades 2-8 in public schools and has taught reading to all grade levels. She is the 504/Dyslexia Coordinator for Greenville ISD. Dr. Vickery is a member of the International Dyslexia Association and serves on the Dallas Branch of the International Dyslexia Association Advisory Board. She was appointed by Governor Perry to the Dyslexia Interim Study Committee Dec. 2009. She is a Certified Academic Language Therapist (CALT), a Qualified Instructor (QI), and a Licensed Dyslexia Therapist (LDT) with the state of Texas. Under her direction, the SMU program has been accredited by the International Multisensory Structured Language Education Council (IMSLEC) in both teaching and therapy levels. She also holds certifications in elementary education, reading, supervision, curriculum, and instruction.
---
Terri Zerfas, Ed.D.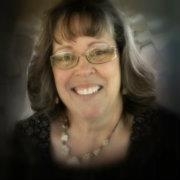 Dr. Terri Zerfas received her doctorate in Educational Psychology from Texas A&M University- Commerce. She is an instructor with the SMU Annette Caldwell Simmons School of Education and Development. Dr. Zerfas teaches individuals how to remediate dyslexia and related written-language disorders through professional educational therapy. She is the clinical teaching coordinator and conducts speech, language, and educational evaluations at the SMU Diagnostic Center for Dyslexia and Related Disorders. Dr. Zerfas holds Texas licenses in dyslexia therapy and speech/language pathology. She is also a nationally registered educational diagnostician. A practitioner at heart, Dr. Zerfas served students in Texas public schools for over 30 years before transitioning to the university educational setting.