Graduate Student Research Grant Program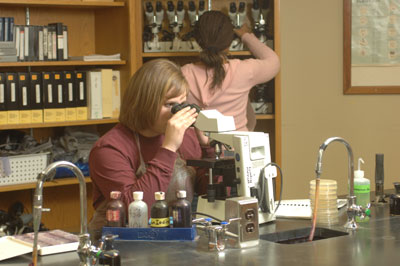 Each fall semester the Killgore Research Committee requests proposals for the Graduate Student Research (GSR) grant program. GSR grants are limited to $3,500, are open to all disciplines and are meant to educate the recipient in the philosophies, techniques and tools of research through the discovery of new knowledge leading to publication, performance or exhibition appropriate to the applicant's discipline. Funding may be used to support the recipient's thesis or dissertation research.
---
Proposals Being Accepted - Due October 11
CHANGES TO THE KILLGORE RESEARCH COMMITTEE for the College of Nursing and Health Sciences, the Paul and Virginia Engler College of Business, and the School of Engineering, Computer Science and Mathematics.
Remove Collette Loftin, Lance Hadley, Leslie Ramos-Salazar, Kristina Gill, and Kenneth Leitch
Add the following:
Lisa Robinson - Nursing
Bivins Nursing Learning Center 164A
651-4805
lgrobinson@wtamu.edu
Jeff Casebolt - Sports and Exercise Sciences
VHAC 235
651-2377
jcasebolt@wtamu.edu
Dave Howe - Management, Marketing and General Business
CC 213K
651-3869
dhowe@wtamu.edu
Erick Butler - Engineering and Computer Science
ECS 221M
651-2271
ebutler@wtamu.edu
Yong Yang - Mathematics
CC 421D
651-5260
yyang@wtamu.edu
Other information for grant applicants:
Eligibility: These grants are restricted to WTAMU students who are in good standing at the time of the project and are being advised in their research by a WTAMU faculty member. Student proposals will not be considered without a faculty adviser.
Guidelines for the 2019-2020 competition are posted below. Some things have changed this year, so do not use last year's forms or guidelines.
Questions about this grant program may be directed to Internal Grants Coordinator Steve McLean via email, by phone at 806-651-2983, or in person at his office in the Killgore Research Center, Room 176.
WTAMU Mission Statement (linked here) must be addressed in the proposal.
NOTE REGARDING TRAVEL REIMBURSEMENT ON GSR PROJECTS: You must be an employee of the university to be reimbursed for travel expenses. This is a regulation from the state of Texas.