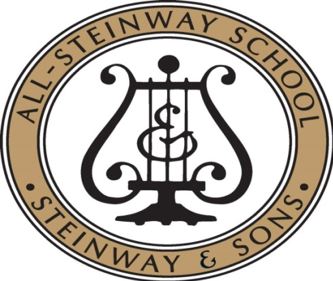 Announcing the annual
Grace Hamilton Piano Festival
at West Texas A&M University
February 22-23
You are invited to enter your students in the 2019 piano festival and join us for an evening guest artist piano recital, a day of student performances, and a lot of fun as we celebrate the study and performance of piano music!
Festival Schedule
Friday February 22, at 7:30 p.m. in Northen Recital Hall – Guest Artist Recital
Saturday, February 23, all morning – Student performances and judging
Saturday, February 23, 2 p.m. in the Fine Arts Complex Recital Hall – The Honors Recital
The Friday evening recital will begin at 7:30 p.m. in Mary Moody Northen Recital Hall on the West Texas A&M University campus. Admission is free for students participating in the festival. General admission is $10.
About our guest artist…
Dr. Boris Konovalov received his education from Novosibirsk Glinka Conservatory and the Tchaikovsky Conservatory in Mosow. Dr. Konovalov has made numerous international concert tours including Russia, Israel, Germany, England, Austria, USA, China, South Korea and Canada. The highlights of these concerts are performances at The Chopin Society in London and Jerusalem, International Festivals in Banff, the Great Hall in Moscow, and recitals in Vienna, Austria. Dr. Konovalov is in great demand as an adjudicator for various festivals and competitions, including the North Shore Festival and the Russian Music Festival in Vancouver, Canada, Jerusalem Music Festivals, Israel, and festivals in Russia. He has released six solo CDs, recorded live from his concerts, and has recorded many concerts on Radio of Israel and Russian TV.
The Hamilton-Johnson Piano Scholarship
Participating high school seniors who plan to enroll as piano majors at WTAMU in the Fall of 2018 may use their festival performance as their audition for the Hamilton-Johnson Piano Scholarship. Application to the university must be completed by February 1 in order to be considered for scholarships. The festival time limits and fees will apply. Preference for scholarship awards will be given to students from the Texas Panhandle area, the Lubbock – South Plains area, and border counties of New Mexico and Oklahoma.
For more information about the festival and scholarship please contact:
Dr. Denise Parr-Scanlin
dparr@wtamu.edu
806-651-2852
WTAMU Box 60879, Canyon, TX 79016
Postmark deadline for festival entries and Hamilton-Johnson scholarship applications is
February 1, 2019.