2022 Academy Course Information
IN-DEPTH COURSES Monday-Thursday   (See weekend workshops below in-depth courses)
The Western: Writing the Great American Gift to Literature
S.J. Dahlstrom, two-time finalist for the Western Writers of America Spur Award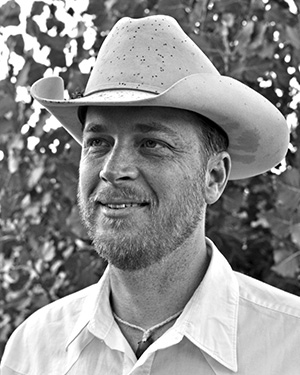 Authenticity. That's what you can expect in this class on writing for the Western genre.  I write honest western books and sold some and won some western awards.  A western master, John R. Erickson, has been my mentor for fifteen years.  Through mentoring and teaching, I've helped hundreds of people write their book. I'll share with you everything that has been shared with me.  Expect to discuss and receive feedback on how to write your authentic western.  Tour and archival research tips of Panhandle-Plains Historical Museum included.
S.J. Dahlstrom, lives and writes in West Texas with his wife and children. A fifth-generation Texan, Dahlstrom's Wilder Good series has won the Wrangler Western Heritage Award three times, the Will Rogers Medallion four times, and a Spur Award from the Western Writers of America. He has also been a finalist for the Spur Award two other times, plus a finalist for the Lamplighter Award three times.
Find more about this authentic writer and the Wilder Goode series at his website.
Twenty Things You Don't Know Your Novel Needs
Candace Havens, National Reader's Choice Award Nominee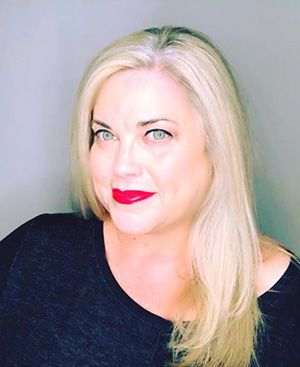 Having trouble with rejections or readers just aren't engaging with your work the way you'd hoped? Maybe you're ready to take that next step in being the best writer possible? In this class, you'll learn about the necessary elements every novel needs to make it shine and grab the attention of readers. By the time you're done, you'll be able to polish your manuscript to perfection and you'll be a step ahead of the competition. 
Candace Havens has published more than 25 books. Her novels have received nominations for the RITA's, Holt Medallion, Write Touch Reader Awards and National Reader's Choice Awards. She is also one of the nation's leading entertainment journalists and has interviewed countless celebrities from George Clooney to Chris Pratt. She does film reviews with Hawkeye in the Morning on 96.3 KSCS, and is a former President of the Television Critics Association.
Bring on the Conflict!
Jolene Navarro, bestselling hybrid author of contemporary and historical romance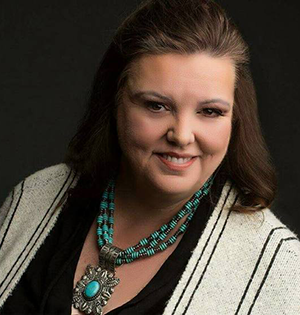 In this class we will sort it out. We will take your new idea or work in progress and dig deep for all three Cs—External, Internal and Romantic. 
Character driven or plot driven, seat of our pants or plotter, conflict is what propels your characters and drives your story forward. We all work a little different so we will explore tools that can help organize and layout your story. You will find the ones that work for you. From storyboarding, graphic organizers or outlining. We will build that conflict and deepen our stories. 
A seventh generation Texan, mother of four and best-selling author, Jolene Navarro loves teaching inner-city kids in San Antonio about art and the world. But more importantly, they teach her about life (not to mention great back-stories).  The rest of the year she shares her passion of writing with anyone that will listen. She has spoken at several libraries, schools and writer groups.
But her favorite thing to do is creating worlds of strong heroes and powerful heroines who find love in spite of the obstacles that life has thrown at them. Meeting with readers that have walked through her dream world still amazes her. Jolene writes contemporary and historical stories set in Texas (where else?)
Check out Jolene's website, Facebook and Amazon author page.
The Building Blocks of Exceptional Fiction
Sasha Summers, Award winning romance author and book coach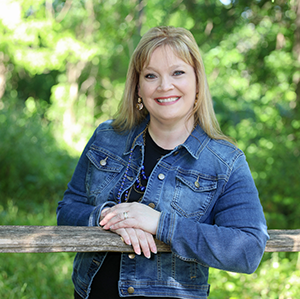 SOLD OUT FOR 2022!
Crafting a story--an unforgettable, un-put-downable story--isn't easy. If it was, we wouldn't call our future best-selling novel a WIP (work in progress). Writing is WORK. Beautiful, detailed, emotional, and rewarding work. And if you grapple with self-doubt or imposter syndrome (raise your hands folks), it's an even bigger struggle. But it doesn't have to be. In our class, we will work TOGETHER to create a book and world that you and your readers will want to stay lost inside. From relatable yet captivating characters, whip-smart dialogue, layered emotional conflict, and everything needed for a start-to-finish satisfying read, we'll cover it. Using a handy-dandy assortment of creative tools and soaking up all the support and can-do attitude of our class, there will be no shortage of inspiration and motivation. Be gone self-doubt! Bye-bye imposter syndrome! You've got this--and you'll be with a group of constructive fellow authors that want you to succeed! Every level of author is invited for this class. Come prepared to create an author goal or book/character vision board, share and discuss your story idea and leave ready to start, or finish, your book. 
Sasha Summers, USA Today Bestselling Author, grew up surrounded by books. Her passions have always been storytelling, romance and travel--passions she uses when writing. Sasha continues to fall a little in love with each hero she writes. From easy-on-the-eyes cowboy, sexy alpha-male werewolves, to heroes of truly mythic proportions, she believes that everyone should have their happy ending--in fiction and real life.

Sasha lives in the suburbs of the Texas Hill country with her amazing and supportive family.She looks forward to hearing from fans and hopes you'll visit her online at Facebook, Twitter, Instagram, or her website.
WEEKEND WORKSHOPS AND WRITING RETREAT
Weekend Workshops and Retreat