CAREER OPPORTUNITIES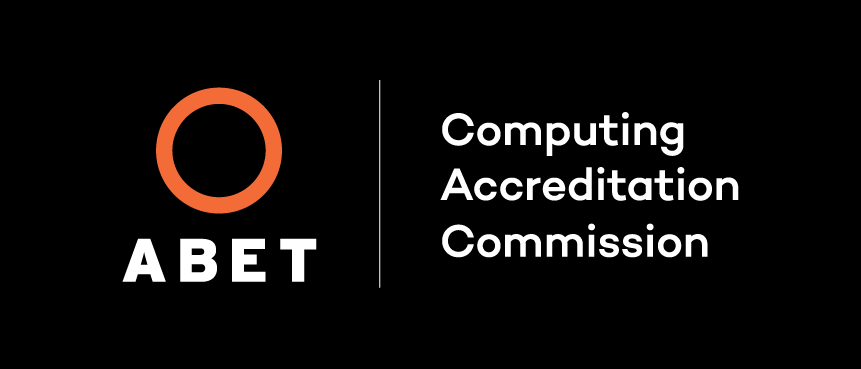 The new business enterprise relies significantly on computer information systems to maintain efficiency and reliability. Computer information systems are used to create synergy between management, employees, customers, and stakeholders of the enterprise and have become an integral part of the organization. The Information Systems professional must examine the ever-changing role of information, systems and organizational processes. Their work includes building and developing information systems (e.g., through analysis, design, development, maintenance, etc.) that are capable meeting the demands and the challenges in today's global economy. Information System professionals distinguish themselves by becoming problem-solvers by integrating computer-based technology solutions into business processes.
Information Systems (IS) professionals play a vital role in the implementation and administration of computer-based technology solutions within their organizations because they becomes experts in business and technology arenas. In collaboration with other managers, they help determine the goals of an organization and then implement technology solutions to meet those goals. They oversee all technical aspects of an organization, such as software development, web-based applications development, networking, security, data mining, business intelligence, database and mobile applications. With a major in Computer Information Systems, you will be qualified to join the rapidly expanding information-age economy. Our CIS graduates pursue professional careers as business application developers, database developers, system and business analysts, web-based application developers, mobile application developers, network security administrators, and project managers. Public and private companies and organizations throughout Texas and the nation are looking for women and men with the skills you can learn while earning a B.B.A. in Computer Information Systems.
PLAN OF STUDY
WHAT YOU WILL LEARN
As a CIS major, you will acquires technical skills and learn the tools and concepts needed to develop meaningful and relevant information systems that synthesize software, networking, data communications, hardware, data resources, system management and people. The focus of CIS degree is on integrating information technology solutions and business processes to meet the information needs of businesses and other enterprises, enabling them to achieve their objectives in an effective and efficient way. CIS is a business & technical discipline, and students will form a solid understanding of information systems as it relates to other business functions (finance, investment, accountancy, management, operations, and marketing) where information technologies are applied.
The West Texas A&M CIS major equips students to manage and apply technology in organizations. The focus of this degree is on the analysis, design, and implementation of information systems. Core courses provide a solid foundation in object-oriented and structured programming, modern operating systems, and database management and development. Students can tailor their learning to specific areas of interest like artificial intelligence, telecommunication, web programming, or operation management. Computer information systems majors learn technical and organizational knowledge necessary to provide technology leadership. The program's resources provide students with hands-on, applied learning, using state-of-the-art software and technology. Cooperative educational courses allow students to work in actual industry positions, earning credit, salary, and vital real-world experience.
About ABET Accreditation
The Bachelor of Business Administration in Computer Information Systems program, in the Computer Information and Decision Management Department in the Paul and Virginia Engler College of Business at West Texas A&M University, is accredited by ABET's Computing Accreditation Commission. Since 2013 ABET this accreditation symbolizes and reminds us of our commitment to uphold a quality business-computing program. We strive to maintain this quality through technology-focused instruction, student-centered co-curricular activities, and the instillation of life-long learning as a principle and characteristic. ABET accreditation serves as a guide and regimen whereby we focus on assessment, evaluation, and continuous improvement in order to grow and flourish.
Program Educational objectives and student outcomes
Program Educational Objectives

Program Educational Objectives are broad statements that describe what graduates are expected to attain within a few years of graduation. Program educational objectives are based on the needs of the program's constituencies. The Computer Information Systems program has four Program Educational Objectives recently adopted and approved by the Industrial Advisory Board in the Fall of 2012. These objectives were reviewed again and approved by the Industrial Advisory Board in 2018. The objectives are the career and professional accomplishments that the program is prepares graduates to achieve:

PEO 1: (Applied Skills and Knowledge) Apply foundational knowledge and technical skills to work in a business environment.

PEO 2: (Analysis and Design) Synthesize core knowledge of computer information systems to analyze, design, and implement solutions to real-world business problems.

PEO 3: (Currency) Actively engage in life-long learning and professional development.

PEO 4: (Teamwork) Work in teams to solve business problems by utilizing effective communication and collaborations skills.


Student Outcomes

Student outcomes describe what students are expected to know and be able to do by the time of graduation. These relate to the knowledge, skills, and behaviors that students acquire as they progress through the program. Below are the Student Outcomes for the Computer Information Systems Program. Students will have:

SO 1: An ability to analyze a complex computing problem and to apply principles of computing and other relevant disciplines to identify solutions.

SO 2: An ability to design, implement, and evaluate a computing-based solution to meet a given set of computing requirements in the context of the program's discipline.

SO 3: An ability to communicate effectively in a variety of professional contexts.

SO 4: An ability to recognize professional responsibilities and make informed judgments in computing practice based on legal and ethical principles.

SO 5: An ability to function effectively as a member or leader of a team engaged in activities appropriate to the program's discipline.

SO 6: An ability to support the delivery, use, and management of information systems within an information systems environment.
Extracurricular activities
Students have several extracurricular activities to enhance their learning. The Technology Club works with several computing devices (e.g., robots, computer labs, server virtualization, etc.), offers computer-based technological services, competes in web and game design, host video game tournaments and LAN parties, provides service opportunities, and various other activities.

The CIS program provides students with an opportunity to visit various information technology companies in an effort to provide an opportunity to explore the on-site work environment and to visit with working professionals. Trips include visits to organizations such as Microsoft, Boeing, Hewlett-Packard, Bell Helicopter, NASA, Cisco, and Walgreens.

Enactus is a student organization in the Paul and Virginia Engler College of Business. Enactus uses a business mindset and an entrepreneurial approach to improve the quality of life and standard of living of people in need and help businesses achieve profitability.

As an AACSB accredited business school, the Paul and Virginia Engler College of Business inducts students in Beta Gamma Sigma (International Honors Society for Business students) and Upsilon Pi Epsilon (International Honors Society for Computing programs).

The Paul and Virginia Engler College of Business supports an annual summer study abroad trip, which focuses on business and cross-cultural issues. Locations include Denmark, Sweden, England, Russia, Germany, Austria, Switzerland, and Canada.

Each semester and during the summer students are involved in technology research projects with CIS professors, giving students one-on-one interactions with skilled mentors. Several students have been awarded research grants for their own research projects.