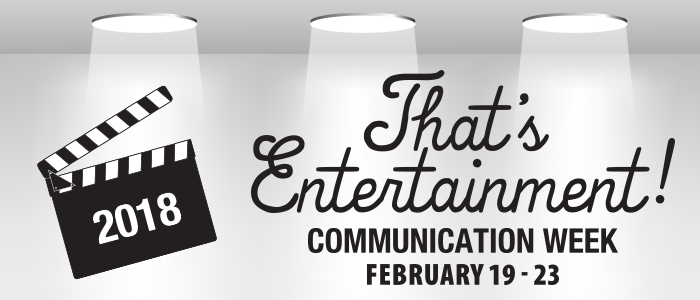 ---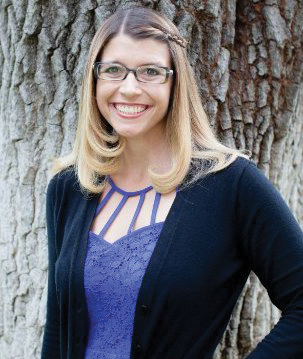 Featuring Guest Lecturer Jill Whitfield
Tuesday, February 20 | 6:00 PM
JBK Legacy Hall
Jill Whitfield graduated from West Texas A&M University in 2009, with a degree in Corporate Communication and a minor in Public Relations and Advertising. She went on to complete her Master's in Public Communication & Technology, Public Relations at Colorado State University. Seeking a career in entertainment communication, Whitfield has worked as an intern for Lifetime Television, as a digital marketing strategist, a venue support manager for Goldstar Events, and as a Campus 2 Career Recruiter for NBC Universal, a production team member for award shows and special events and is currently a career consultant for the Bob Schieffer College of Communication at Texas Christian University.

Her publications include "Factors that Influence Celebrities' Personal Brands: The Effects of Fan Club Membership Offers on Celebrity Image."
Jill Whitfield's presentation is funded by the Distinguished Lecture Series and the Department of Communication.
---
Communication Week Schedule
12:00 p.m. - Game Show! • FAC Recital Hall • Hosted by Kyle Hubbard
6:00 p.m. - Movie Screening: "The Intern" • JBK Legacy Hall
6:00 p.m. - Distinguished Lecture Series presents Jill Whitfield • JBK Legacy Hall
7:00 p.m. - Alumni Table Talk • JBK Legacy Hall
Alumni Table Talk featured guests include: Stephanie Williams Turkowski, Texas Tech doctoral student; Tre and Emily Calvin, Asbury Theological Seminary students; Kaitlin Johnson, KFDA; Charlie Keys, Youth Minister at First United Methodist, Canyon; and Brittany Castillo, WT Communications and Marketing Services.
12:00 p.m. - Celebrity Dress Up Day • FAC Foyer • Book Drive for South Africa Study Abroad
Thursday, February 22
12:00 p.m. - Project Runway • Branding Iron Theatre
Project Runway Models include: Kim Bruce, Nancy Garcia, Tanner Robertson, and Mary Liz Brooks
Friday, February 23
9:00 a.m. - 12:00 p.m. - High School Outreach program
---
Communication Week is a entire week of events dedicated to bringing together students from every part of the Communication Department: Communication Studies, Broadcast Journalism, Advertising/Public Relations, Broadcast Media and Graduate students. Mixers, competitions and student showcase make up parts of Comm Week, but the students and faculty also focus on campus awareness by bringing a guest lecturer to WTAMU. In 2009, director of Hollywood, Health & Society (HH&S), Sandra de Castro Buffington, spoke about her program that provides entertainment industry professionals with accurate and timely information for health storylines. In 2010, author, educator and filmaker Jackson Katz spoke on the topic of gender violence prevention, and his new book "The Macho Paradox." The 2011 communication scholar, Jean Kilbourne, presented her groundbreaking study on the image of women in advertising, a lecture made famous by her documentary film Killing Us Softly. In 2012, WTAMU hosted guest presenter Liz Murray who was the subject of Lifetime TV's Emmy nominated original film Homeless to Harvard as well as the author of the New York Times best selling book "Breaking Night." Then, in 2013, WTAMU was pleased to present Betty Nguyen as a portion of the Distinguished Lecture Series. Film Presenter, Will Bigham, spoke in 2016 about his film "The A-List." Eva Harder, writer and editor with America's Promise Alliance, was 2017's guest lecturer.