College of Nursing and Health Sciences
Nationally Ranked Nursing Degrees from West Texas A&M University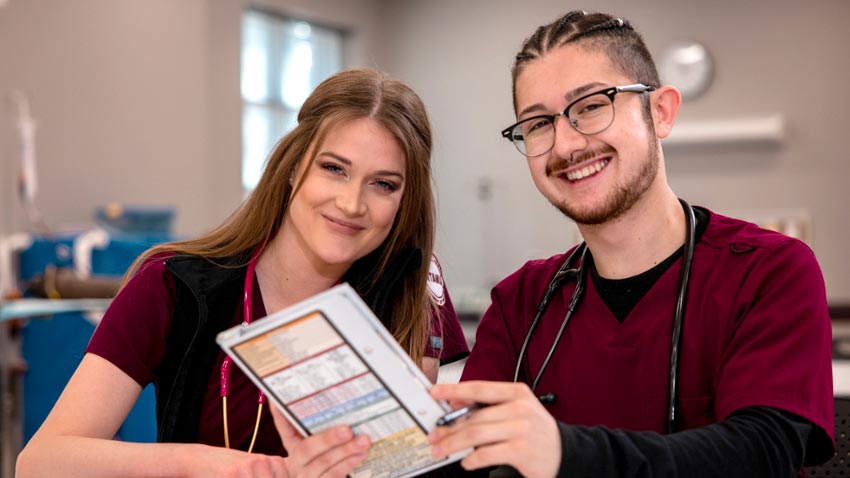 Are you passionate about making a positive impact on people's lives? If you dream of a rewarding career in nursing, look no further than West Texas A&M University's esteemed College of Nursing. With our unwavering commitment to excellence, state-of-the-art facilities, and experienced faculty, we provide an unparalleled educational experience that prepares you to thrive in the dynamic field of healthcare.
Programs Offered
Whether you're a recent high school graduate or a working professional seeking a career change, our College of Nursing offers the perfect platform to launch your journey towards success.
Pre-Licensure Bachelor of Science in Nursing
RN-BSN (for licensed RNs)
Master of Science in Nursing (MSN)
Family Nurse Practitioner MSN
Post Masters Family Nurse Practitioner Certification
Post Masters Psychiatric Mental Health Nurse Practitioner Certification 
Program Highlights
Both our undergraduate and graduate programs are nationally recognized as top programs across the country and the State of Texas.
You will learn from faculty with extensive experience in their fields.
Hands-on learnings takes place in our state-of-the-art SIM lab and hospital lab.
Programs have multiple start terms so you can choose the best time for you.
The RN-BSN, MSN, and Post Masters Psychiatric Mental Health Nurse Practitioner Certification programs are offered 100% online.
Program Affordability
We offer a multitude of funding opportunities, including scholarships, grants, and financial aid. For qualified students located outside of the State of Texas, we also offer an out-of-state tuition waiver.
Why Choose WTAMU?
West Texas A&M University has been training top nurses since 1978. Our programs, whether undergraduate or graduate, have been designed to meet the nursing needs of both rural and urban communities. Our students are on pace with advances in nursing practice as informed by the American Association of Colleges of Nursing (AACN), the Institutes of Medicine (IOM), and the Commission on Collegiate Nursing Education (CCNE).