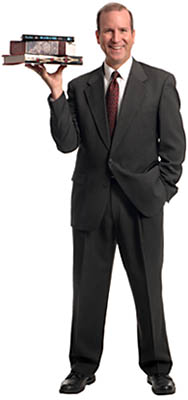 Director of Theatre
Regents Professor of Theatre - Acting, Directing, Theatre History
Office: Sybil B. Harrington Fine Arts Complex, Room 123
Email: rbrantley@wtamu.edu
Phone: 806-651-2813
Professional Profile
Brantley is Regents Professor of Theatre with the Department of Art, Theatre and Dance at West Texas A&M University in Canyon.

His academic training includes a Bachelor of Arts from West Texas State University, a Master of Fine Arts from Trinity University and a professional internship with the Dallas Theater Center.

Brantley is past-president of the Texas Educational Theatre Association and a member of the TETA Adjudicators' Organization. As an educator and theatre artist, Brantley has been recognized as the recipient of the Greer Garson Theatre Arts Award, the Mortar Board Outstanding Faculty Member Award, the 1997 Texas Educational Theatre Association University Educator of the Year Award, the 1997 WTAMU Teaching Excellence Award, selection to the 2000 Texas A&M University Academy and, in 2004, he became the third faculty member in the history of WTAMU to receive the honor of Regents Professor as awarded by the Texas A&M University System Board of Regents.
Teaching and Related Service
Brantley teaches directing, theatre history, musical theatre and acting. In the area of service, he has been involved with the Lone Star Ballet, the Amarillo Symphony, the Texas Educational Theatre Association, the Kennedy Center/American College Theatre Festival, the Texas Education Agency, the State Board of Educator Certification, the Texas A&M University System and the Texas Commission on the Arts.
Research and Creative Activity
As a theatre director at WTAMU, Brantley has directed over 55 productions and in six years of American College Theatre Festival participation, garnered four Respondent's Choice awards, four Directors' Choice awards and a National Festival Finalist Award in 1997 for his production of The Homage That Follows by Mark Medoff.
Professionally, Brantley has performed with the Dallas Theater Center (Deathtrap, The Three Musketeers, Tartuffe and The Three Penny Opera) and the musical drama TEXAS. Additional directing credits include the outdoor drama TEXAS and creative consulting off Broadway for the new musical, American Story.