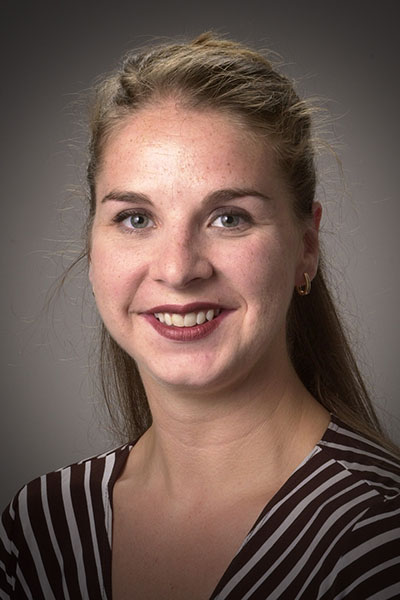 Leslie Williams
Professor of Dance
Office: Mary Moody Northern Hall 269
Email: lewilliams@wtamu.edu
Phone: 806-651-2858
Professional Profile
Williams joined the WTAMU faculty in 2006. A native of the Texas Panhandle, she received her training at Interlochen Arts Academy and numerous summer programs. She obtained a bachelor of fine arts degree from WTAMU and a master of fine arts degree from the University of Michigan. Before coming to WTAMU to teach the next generation of young dancers, she danced—and continues to—with Peter Sparling Dance Company of Ann Arbor, Mich., while teaching in many colleges and universities in southeast Michigan. A passionate teacher who draws on life experiences, Williams creates work entwined with humor, sorrow and real life. 
Teaching and Related Service
Williams teaches all aspects of dance, from ballet technique to modern and jazz. Her ballet background creates a firm foundation in her technique classes as she tries to achieve the visual quality of clean well-trained dancers who move from the core and stay grounded in their movement. Leslie fuses a humanity component into all of her classes through monthly seminars and writing assignments focused on the culture and society of the dance world. Her goal for her students when they leave WTAMU is not just to be well-trained dancers but also to be well-trained artists and people in a community who work and live together well.
Research and Creative Activity
Entwined with human emotion and humor, much of Leslie's work centers on the human spirit and what it means to live on this sometimes crazy planet. Her work ranges from historical-based pieces to ideas taken from literature or even what happens in nature with a flock of birds. Leslie believes that inspiration can come at strange times in one's life. To be true to oneself and honor the art form of dance, she believes, you must take that inspiration and run with it.