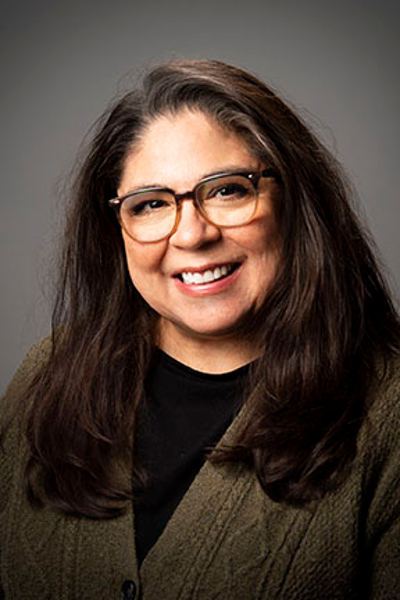 Lisa Garza, Ph.D.
Associate Dean, Terry B. Rogers College of Education and Social Sciences
Associate Professor of Sociology
Office: Old Main 414B
Email: lgarza@wtamu.edu
Phone: 806-651-2593
Professional Profile
Dr. Garza joined the College of Education and Social Sciences in 2014. She received a BA in Psychology in 1985 and an MEd in Counseling in 1987 from WTAMU and a Ph.D. in Sociology in 1995 from Texas Woman's University. Prior to coming to WTAMU, she was an Associate Professor of Sociology at Regis University in Denver, Colorado. 
Teaching and Related Service
Dr. Garza teaches numerous courses on social inequality. Specifically, she teaches Social Stratification, Racial and Ethnic Relations, Social Movements and Collective Behavior, Chicano Studies, American Indian Studies, Deviance, and Gender Inequality.
Research and Creative Activity 
Dr. Garza's research interests include the Chicano Movement, Chicanas in the Chicano Movement, Latino education, and first-generation students. She is currently working on research on the Chicano Movement in Colorado and on Radical Tejanas and their influence on the Chicano Movement.